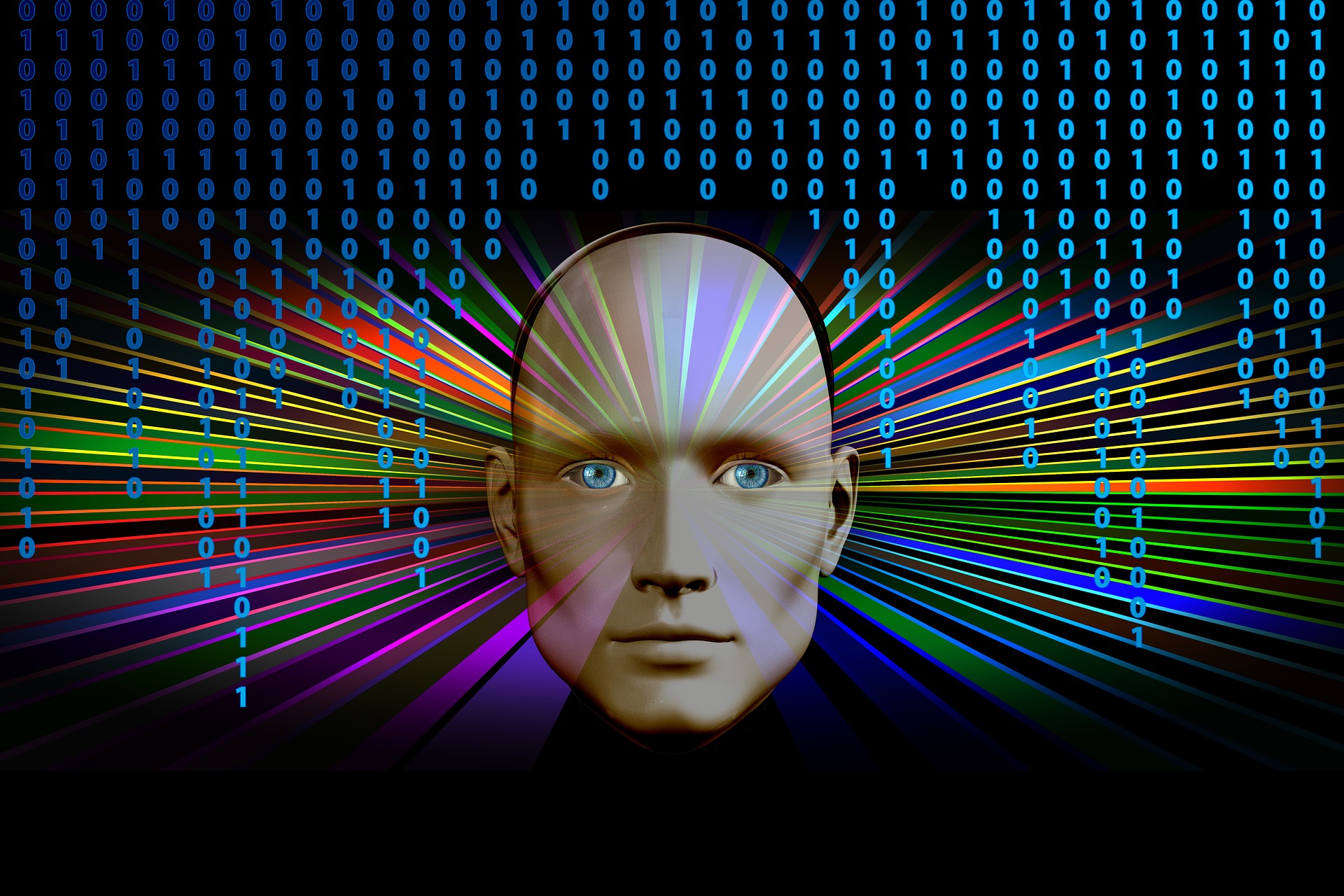 Originally published as a four-part series, this is the long-read version consolidating the latest research of the global forward march of facial recognition technologies. From Apple normalizing its acceptance, to disruption in the retail / security / healthcare industries, to the emergence of China as the FaceID innovation laboratory, and the ever-growing new global applications, we stare into your auspicious Internet of Things (IoT) future.
Your Face is The Next Computer Cookie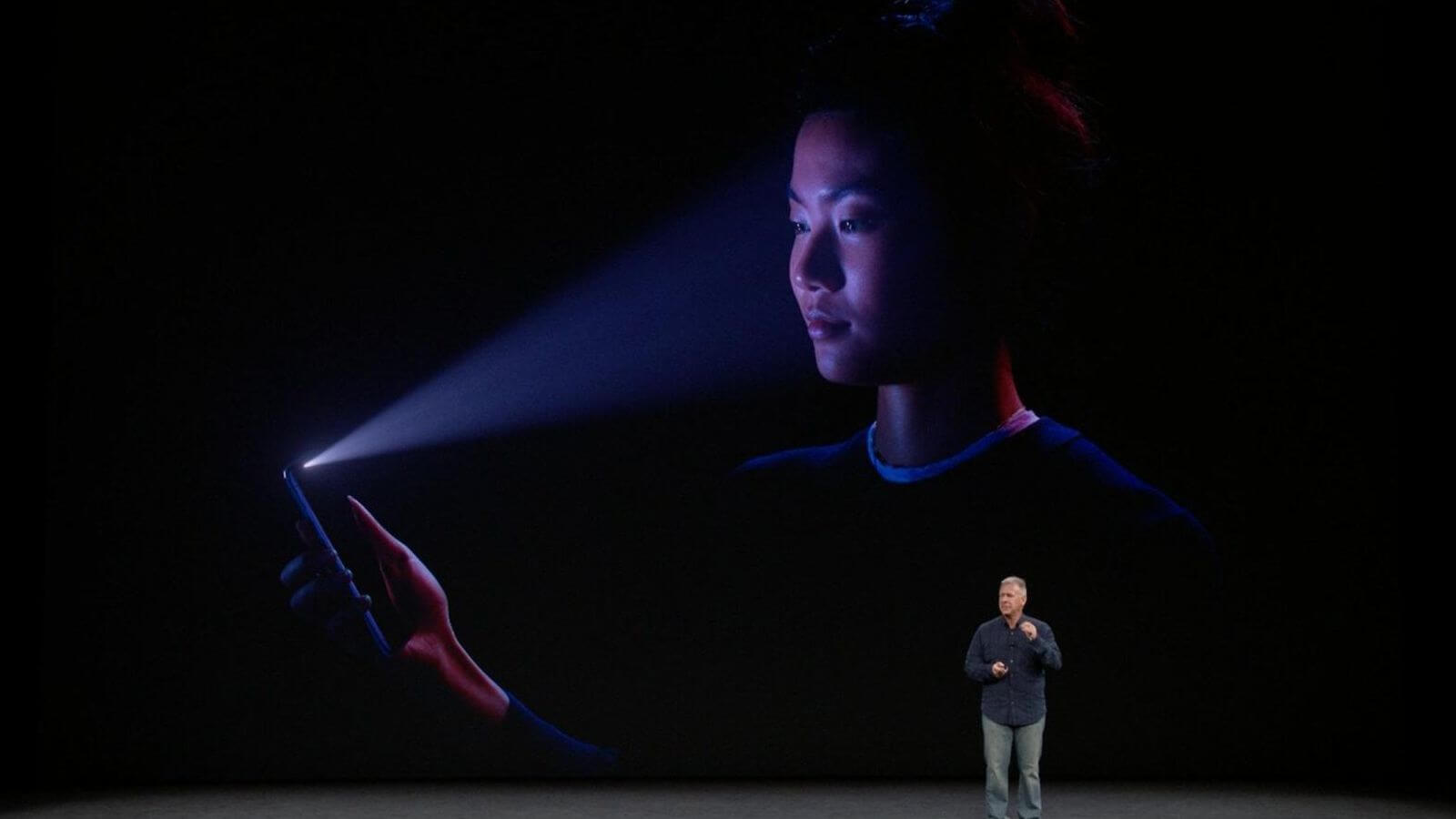 In January 2018, in a D&D Daily "Live from NY" interview, we debated the impact of iPhoneX on FaceID technologies. This new Apple iPhoneX had just placed the disruptive future of facial recognition technology in our pockets.
Less than a year later, it is surprising to observe the continued advanced deployments of FaceID solutions, especially outside the United States. For 2018, the global facial recognition market is valued at $3.97 billion and is estimated to reach $10.15 billion by 2025 at a CAGR of 14.35% during the forecast period.
Unlocking Smartphones with Your Face is Only the Beginning
Very interesting is the mix of the major organizations investing in face recognition. Out of the top 10, eight are academic entities with most based in China. The only USA university that makes the top 10 is Carnegie Mellon. Microsoft leads the top 10 followed by Samsung which already has 186 patents in facial recognition.
The Retail Watch is Underway
Throughout the series of these articles focus will be on presenting industry examples. Personal commentary will be intentionally minimized to allow each of you to decide for yourself the future of this disruptive technology.
Your Face Is the Next Computer Cookie
In multiple previous posts, I have framed the future of retail as the intersection of technology with immersive customer experiences. Realistically this means having greater personal granularity on the consumer walking into the retail door.
Driving the increase utilization of biometric identification in all consumer industries is partly a "century-long trend toward extreme personalization." Your face is potentially your computer tracking cookie.
"When you surf the internet, the various websites you have previously visited can follow you because their cookie is embedded in your browser. Now, the vision is that, as you walk around town or anywhere else, stores that share data with one another will be able to follow you on foot because your face will be associated with their businesses."
This last video presents some eerie potential privacy scenarios. Possible solutions to this challenge will be discussed at the conclusion of this disruptive technology series.
Face It Security Industry, More Technology Disruption Is Coming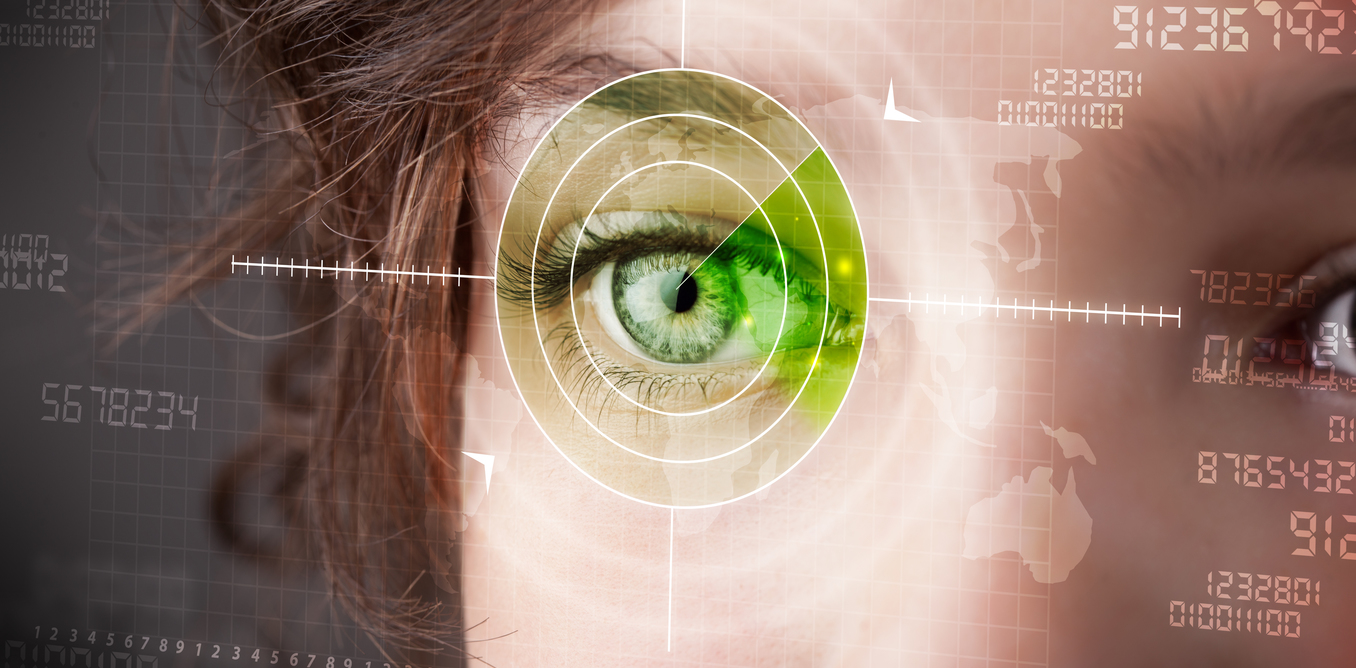 Security has been a primary market for face recognition for some time. Threats of terrorism and violent crime have accelerated its adoption by governments and law enforcement worldwide.
STOP, I Can Digitally See You Now
With a 25% CAGR, the security sector is leading facial recognition deployments worldwide.
Your Face Tells Me You Are Sick
Substantial face recognition opportunities are emerging in the healthcare sector. Through face technology and deep learning, "it is already possible to track a patient's use of medication more accurately, detect genetic diseases such as DiGeorge Syndrome with a success rate of 96.6%, and support pain management procedures."
An example healthcare solution is from AiCure which tackles the problem of patients failing to take their medicine. This is a major USA challenge for approximately 50% of patients, leading to an estimated $100 billion in annual costs from hospital admissions.
"When you visit a doctor, it is not just about the eye-to-eye contact, but signs of several diseases can be read from your face. Face recognition technology uses similar ways to find facial traits that reveal clues to health conditions. Every day we look at our face in the mirror and we can't easily recognize a change in our appearance. Machine learning helps in finding health issues with the help of face recognition technology. The new technology is also helping doctors to treat rare genetic disorders."
Follow the Major Disruptors Money
The investments being made by Google, Apple, Facebook, Amazon, and Microsoft (GAFAM) are a good indicator on the potential future direction and growth of disruptive technologies such as face recognition.
The Face Recognition Infused Platforms
FaceID investments have been surfacing in each of the GAFAM software platforms for some time.
Technology convergence and applications outside traditional security are leading to more powerful FaceID based solutions. The combination of artificial intelligence, machine learning, Internet-of-Things (IoT), and cloud computing, plus ever hungry global innovation hubs are accelerating traditional product cycles.
It's an Amazing FaceID Small World After All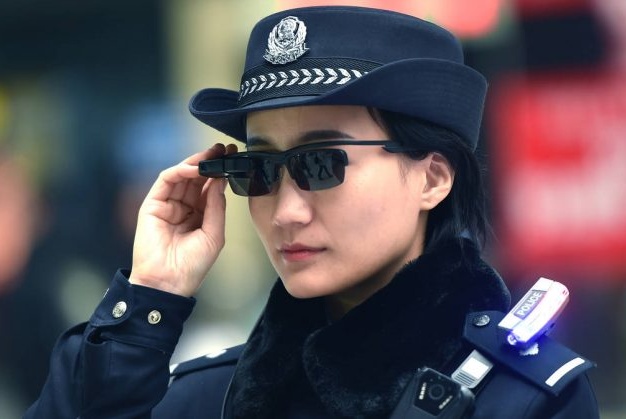 China is now THE world FaceID innovation laboratory. Country is installing an extensive CCTV surveillance network, fining of jaywalkers through video, and is disrupting the retail industry with facial recognition.
These Cool Sunglasses Just FaceID You
China's Digital Retail Transformation
Globally China leads digital transformation experimentation in multiple industries, including retail.
Banking on China's Face Recognition
China's Image Recognition Investments Keep Growing
Staring Into the Auspicious Future of FaceID Technologies

The FaceID emerging applications list continues to grow, even with privacy concerns expressed at multiple levels. The genie on the potential disruption and business opportunities of face recognition solutions is out of the global bottle.
The Face of an Increasingly Digital World
To Hack or Not Hack Your Face
As with any new technology, once adoption increases, disruptors trying to defeat it are not that far behind.
Privacy is a Major Concern
A recent USA Brookings Institute survey found that 50% of participants are unfavorable to the use of facial recognition software in retail stores to prevent theft. Forty-four percent are unfavorable to using this software in airports to establish identity, 44% are unfavorable to it in stadiums as a way to protect people, and 38% are unfavorable to its use in schools to protect students.
We are at a critical time with face recognition technologies and government regulations are not keeping up with the pace of innovation. The President of Microsoft shares similar concerns.
"Facial recognition technology raises issues that go to the heart of fundamental human rights protections like privacy and freedom of expression. These issues heightened responsibility for tech companies that create these products. In our view, they also call for thoughtful government regulation and for the development of norms around acceptable uses."
China is both a leader and a barometer on the potential challenges of this technology. By 2020, China expects to implement a national social credit system for its 1.4 billion people. The system will calculate a social credit score based on income tax, utility, credit bills, criminal activity, traffic records, shopping habits, and social media posts. It could be used to approve or blacklist citizens for travel insurance, loans, employment, internet access and more.
The Discernible Future of Facial Recognition Technologies
As this face recognition series has illustrated, digital innovation is taking us to places where we might not be fully comfortable. Valid concerns about intrusion and privacy need to be tackled by prudent regulations.
For businesses, hiding the use of FaceID technologies is a recipe for failure. Full disclosure, protecting personal data and more importantly providing opt-in options that deliver high value are the critical prerequisites to acceptance.
For retail, the success formula increasingly combines hyper-personal branding and immersive customer experiences through technology. The digital transformation journey is just getting started. Weighing both risks and opportunities, we will continue to stare into the auspicious potential of new technologies such as face recognition working towards an ever-growing digitally connected future.