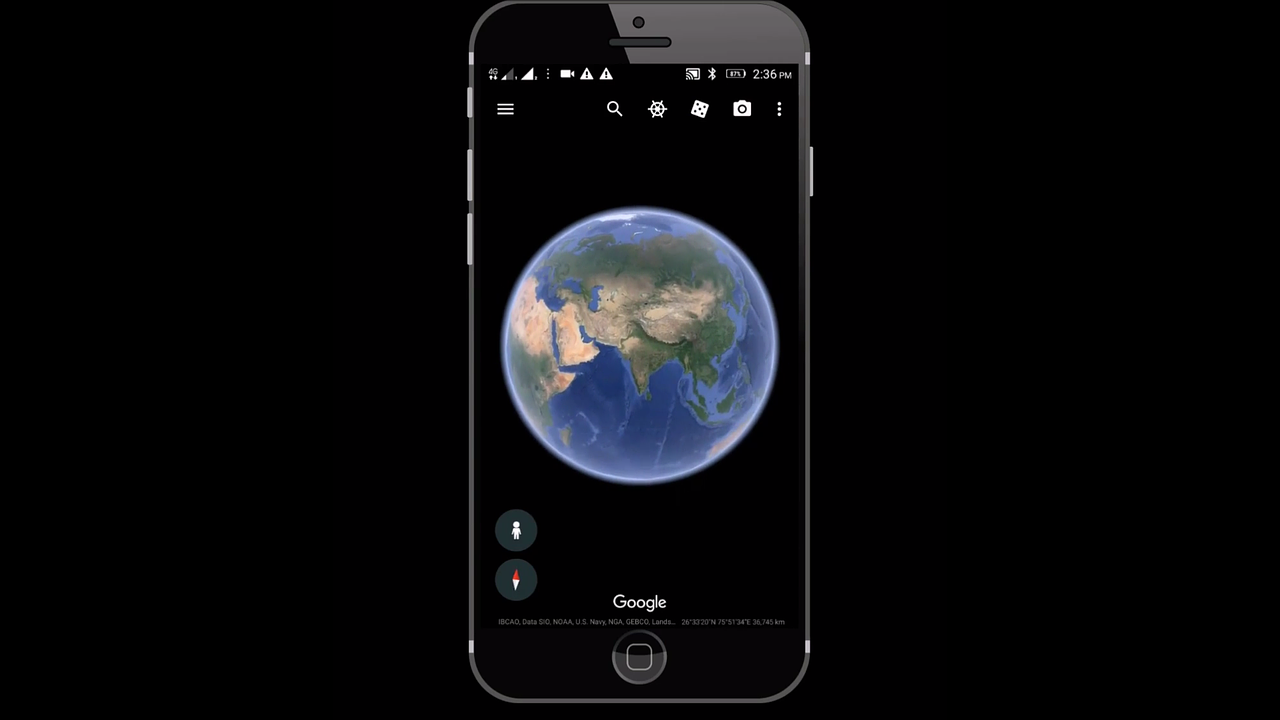 Frictionless secure commerce coupled with immersive customer experiences have been on my mind for some time. Engaging with an in-store geolocation security company and new updated data on internet connectivity, growth of smartphones, and the Internet of Things (IoT) inspired this post.
Future consumer in-store interactions will include autonomous digital conversations with physical products. As discussed in a previous post, increased digital interactions will create brand ambassadors of both consumers and store associates.
For those individuals focused on securing commerce, that same digital exchange will lead to innovative applications such as geolocation solutions that will dramatically reduce retail crime. As an example, the geolocation security company mentioned above has so far in 2018 taken nearly 600 criminals off USA streets and led to the recovery of over $5 million of in-store physical assets.
Unattended proactive autonomous tracking loss prevention solutions are critical especially in the United States in de-escalating violence, reducing retail crime, and increasing recoveries. For security reasons, this post will not discuss the specifics of the in-store geolocation products.
The backbone for new digital interactive solutions (and the future of retail) includes the Internet, smartphones, and IoT. Where are we with these baseline technologies which are disrupting entire industries, including retail?
China Leads the Digital Way
Contrary to popular media especially in the United States, retail is far from dead. Having said this, most retailers continue to deliver very boring consumer experiences. Look to China for the continued aggressive deployment of innovative retail models.
"A new report issued by the China Internet Network Information Center (CNNIC) put the number of people in China with access to the internet at 802 million." The agency estimates that nearly 30 million Chinese people came online for the first time in the second half of 2018.
China's connected user-base is now larger than the combined populations for Japan, Russia, Mexico, and the United States. For further context, the USA has an estimated 300 million internet users.
Digital engagement is at the at center of the Chinese internet growth boom. Note the high percentage of Ecommerce transactions from below graphic.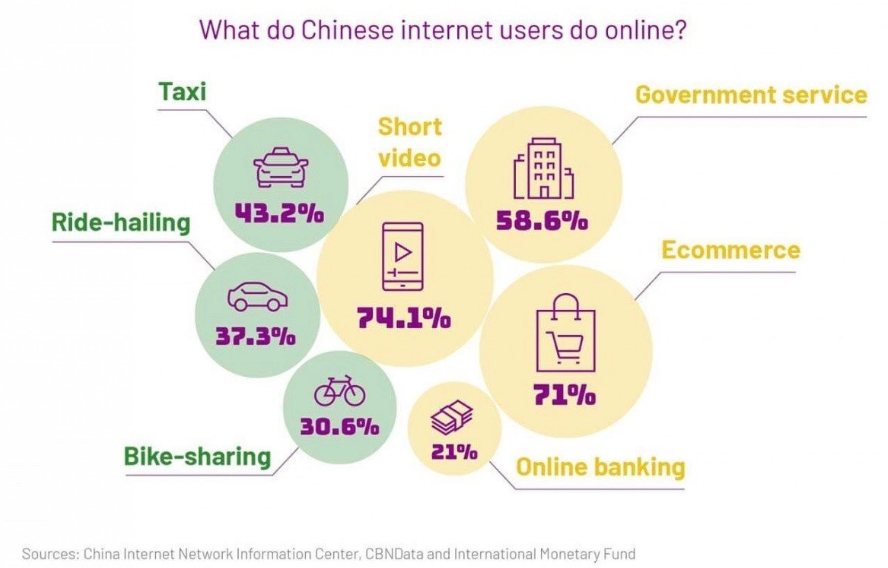 The more staggering and important China statistic is that 98% of the 802 million people are mobile internet users.
The SmartPhone Eats the Digital World
"With more than 5 billion unique mobile subscribers worldwide at the end of 2017, mobile has a greater reach than any other technology. By 2025, mobile internet penetration will reach 61% of the global population and 86% of unique subscribers,"
"Smartphone adoption will grow by 20 percentage points globally between 2017 and 2025; by then, three in four mobile connections will operate on smartphones. By 2025, there will be more than 10 markets in the world with over 100 million smartphone connections. These represent major addressable markets for e-commerce, fintech and a range of digitally delivered services and content."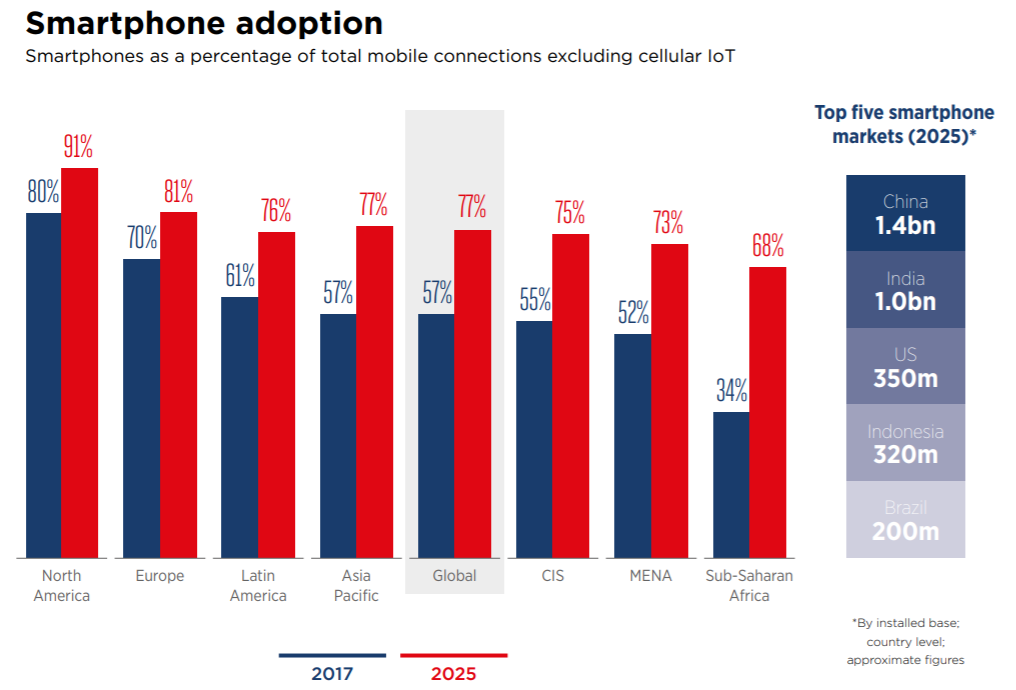 "Every smartphone now has access to GPS, Wi-Fi and 3G/4G combined with unprecedented levels of processing power, connectivity and cloud based services." What this means is that in 2017, through smartphone technology we knew the exact geographical position of nearly 1.9 billion people. By 2025, that digital visibility will expand to 3.85 billion people.
IoT is the Force Behind Disruption
Parallel to the global penetration of smartphones is the growth of the Internet of Things (IoT). By 2025, the number of IoT worldwide connections will increase more than threefold.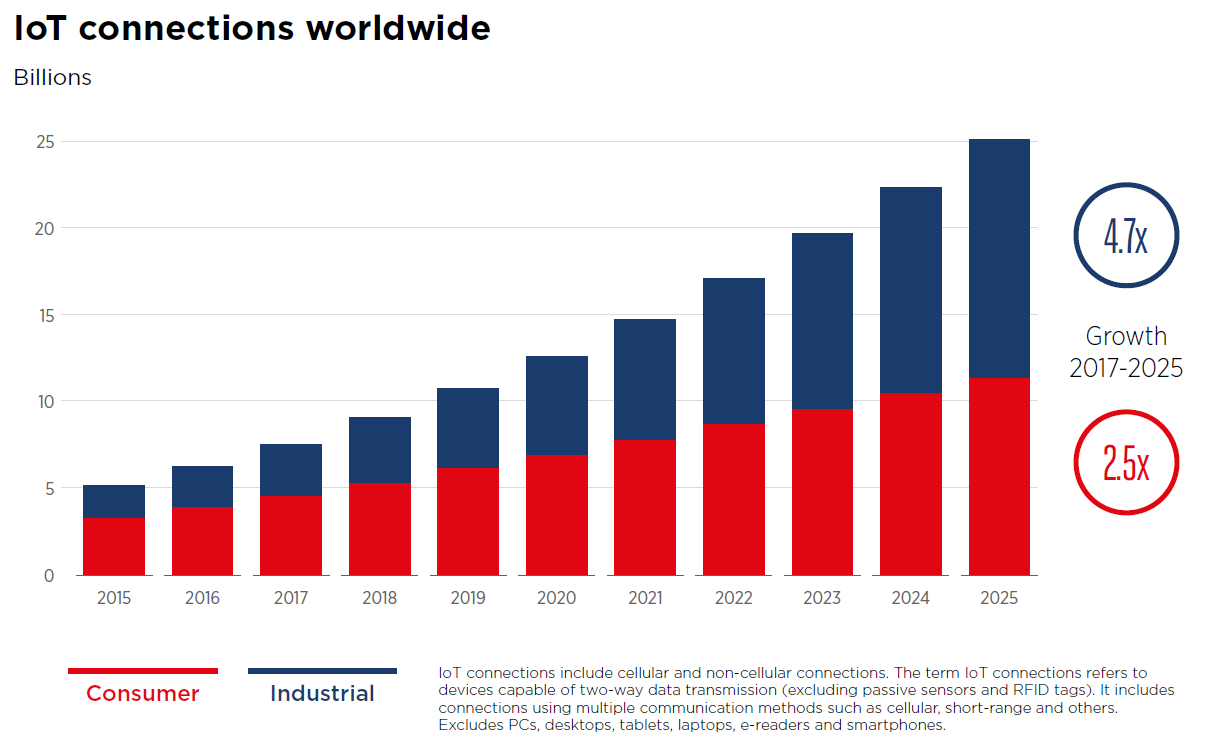 IoT connectivity will forever transform commerce, both in consumer engagement and impact on retail crime.
Smart Store I Can See You Now
"GPS tracking has become a part of everyday life. Travelers use it to plan road trips, parents use it to monitor their children, and businesses use it to track their employees." Some other creative ways include rounding up dementia patients, the security application discussed above, tracking sharks, and fun scavenger hunts.
"Uber uses billions of GPS locations, and it organizes them into a data visualization blog that maps everything. Geolocation helps self-driving car companies use digital maps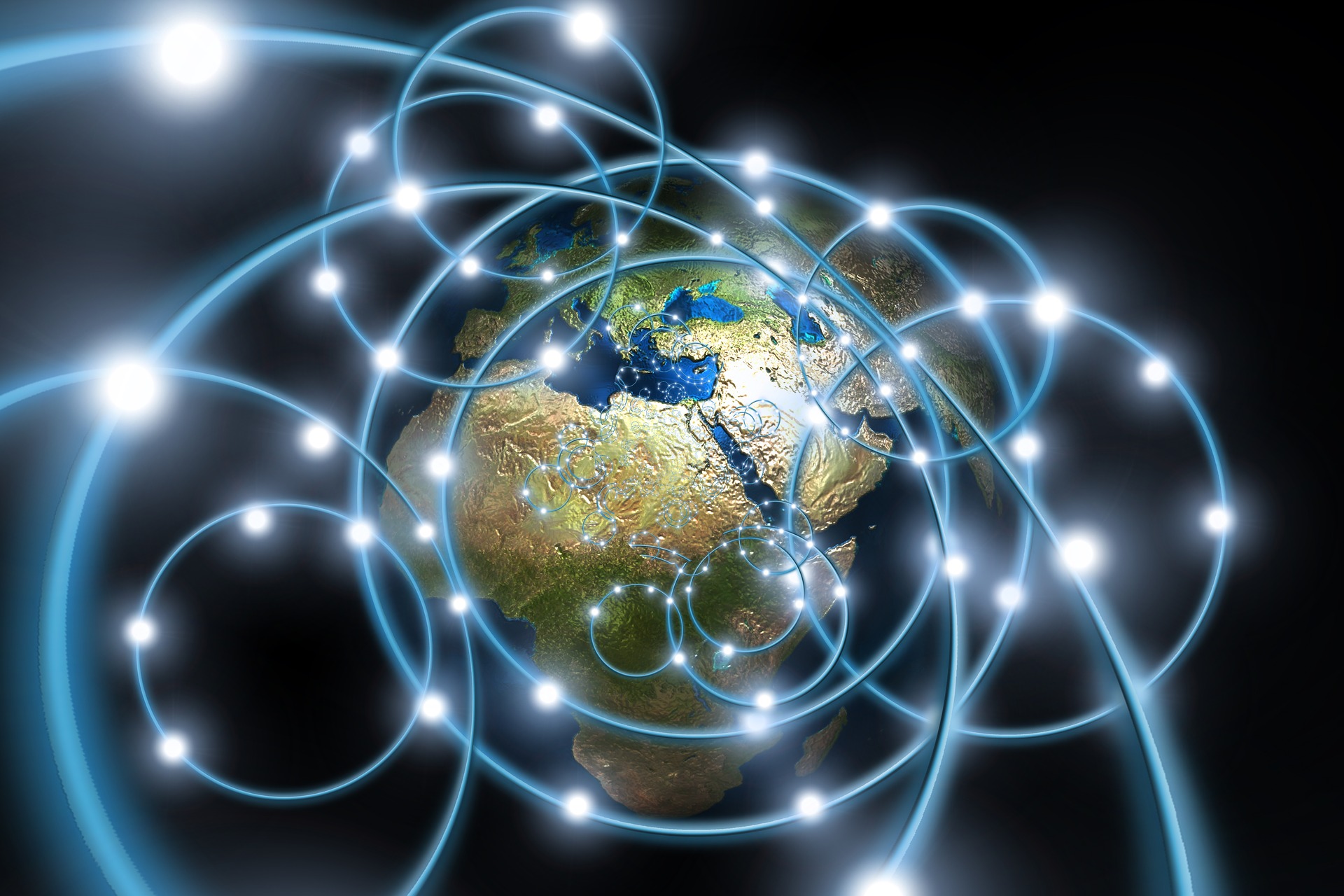 for cars to understand the location of other vehicles and objects to help them drive."
While the possibilities of geolocation are endless, privacy will be a concern that will continuously need to be addressed. Specifically, to retail, revisit the McKinsey success formula in a previous post to understand the balance between relevancy, timeless, privacy, and trust.
Geolocation in-store solutions are just getting started on their digital transformation journey. For loss prevention, they will deliver smarter secure connected stores. For the industry overall, geolocation will contribute to frictionless commerce with immersive positive experiences and a brighter future of retail.