In a recent post, we analyzed "The $1.2 Trillion Internet of Things Retail Opportunity". As McKinsey pointed out, "retail environments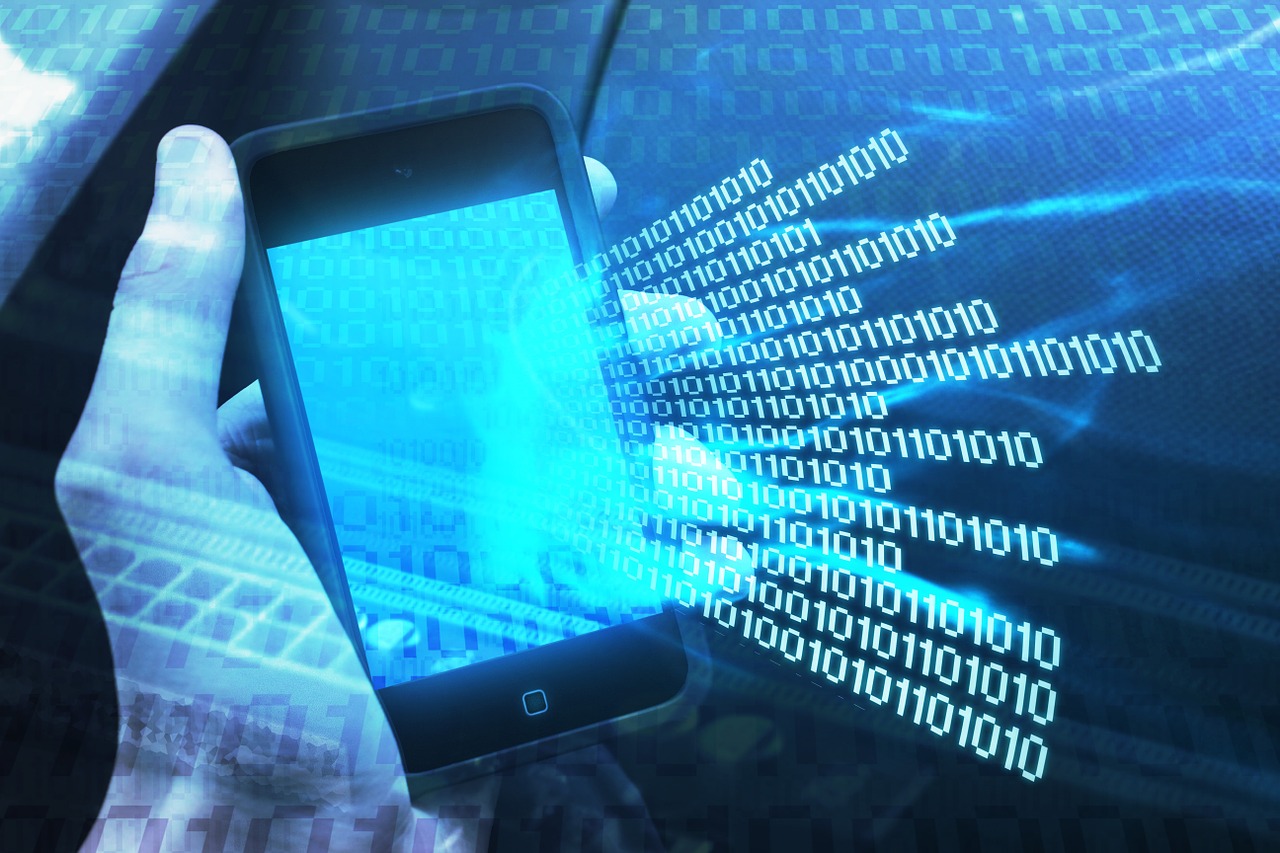 have undergone significant change over the past two decades due to the introduction of information technologies, including the rise of online shopping. The Internet of Things has the potential to cause even greater disruption, but IoT can also provide traditional retailers with the tools to compete - and coexist - with the online retail world as onmichannel shopping erases the distinction between online and offline shops."
For the retail industry, this seems to be the time to discuss trillion dollar opportunities. Order Dynamics just issued an IHL Group study titled "Retailers and the Ghost Economy: $1.75 Trillion Reasons to be Afraid." This week we will look at the $1.75 Trillion worldwide retail missed opportunities from overstocks, out-of-stocks and sales returns.
Total Cost Equates to Increasing Same Store Sales by 11.7%
Summarizing the impact on retail sales for each of the categories:
Overstocks

- Forecast failures, miss-timed marketing, supplier issues, people issues, etc. lead to loss of 3.2% for the average retailer.

Out-of-Stocks

- Empty shelves, lack of staffing, misplaced inventory or supplier delivery problems leads to a revenue loss of 4.1% for an average retailer.

Returns

- Defective merchandise, wrong sizes/items, price mismatches, returns fraud, and buyer's remorse cost the average retailer 4.4% of revenue.
"These figures help define the improvement opportunity. Better aligned systems, forecasts, and insight can help recapture 50%-70% of these losses. Knowing what the problem is and how to attack it is key. The best part, this revenue gain, doesn't come at the expense of attracting one more customer or opening one more store. It is simply doing things they do smarter."
The $1.75 Trillion Retail Missed Opportunities by Region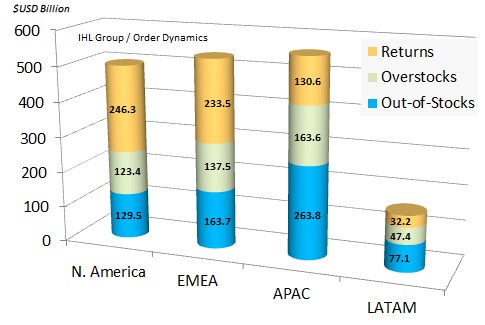 Regional Differences:
North America - Better forecasting tools have improved overstocks and out-of-stocks performance in recent years. Rising return fraud and income disparity driving challenges in certain categories.
EMEA - Emerging markets with poor controls leading to growing overstocks/spoilage and out-of-stocks as economies grown. Stagnate economic growth in Europe increasing returns.
APAC - Booming middle class leading to more out-of-stocks for key merchandise, yet lack of refrigeration and spoilage remains core issue.
LATAM - Product availability remains largest problem as well as theft in many markets. Certain countries growing but widespread corruption and income disparity leading to shortages, particularly for hard goods.
Global Employee / Customer Shrink by Region & Retail Sector (*)
A favorite set of data from this latest IHL Group study is the analysis of global shrink by industry sector.

The combined costs of employee and consumer shrink represent revenue losses of $161.6 Billion worldwide or 1.1% of revenue for the average retailer.
Technology's Role with the $1.75 Trillion Retail Missed Opportunities
Technology will continue to play a key role in addressing the $1.75 Trillion retail missed opportunities. On multiple levels, the solutions to these industry challenges will evolve out of an increasingly multi-sensored store. In other words, there is a direct link from the $1.75 Trillion missed opportunities to the $1.2 Trillion projected new Internet of Things technology innovations discussed in the McKinsey study.
The future connectivity through the retail Internet of Things has the potential to dramatically improve the onmichannel retail customer experience. IoT can "provide data to optimize store layouts, enable full automated checkout, and fine tune inventory management. These and other innovations could enable new business models and allow retailers to improve productivity, reduce cost, and raise sales."
Big data, video analytics, RFID, beacons, wearable tech, and mobile apps are some of the foundational technologies to solve the $1.75 Trillion challenge. Understanding the problem, creating solutions that deliver exception based results, and delivering an omnichannel positive customer experience are the three critical innovation focus areas for future success.
Soon, it will be simpler to do things smarter.
--------
(*) GMS=General Merchandise Stores, FDCM=Food/Grocery/Drug/Mass Merchandise/C-Store, Hospitality=Fast Food & Bar/Restaurants