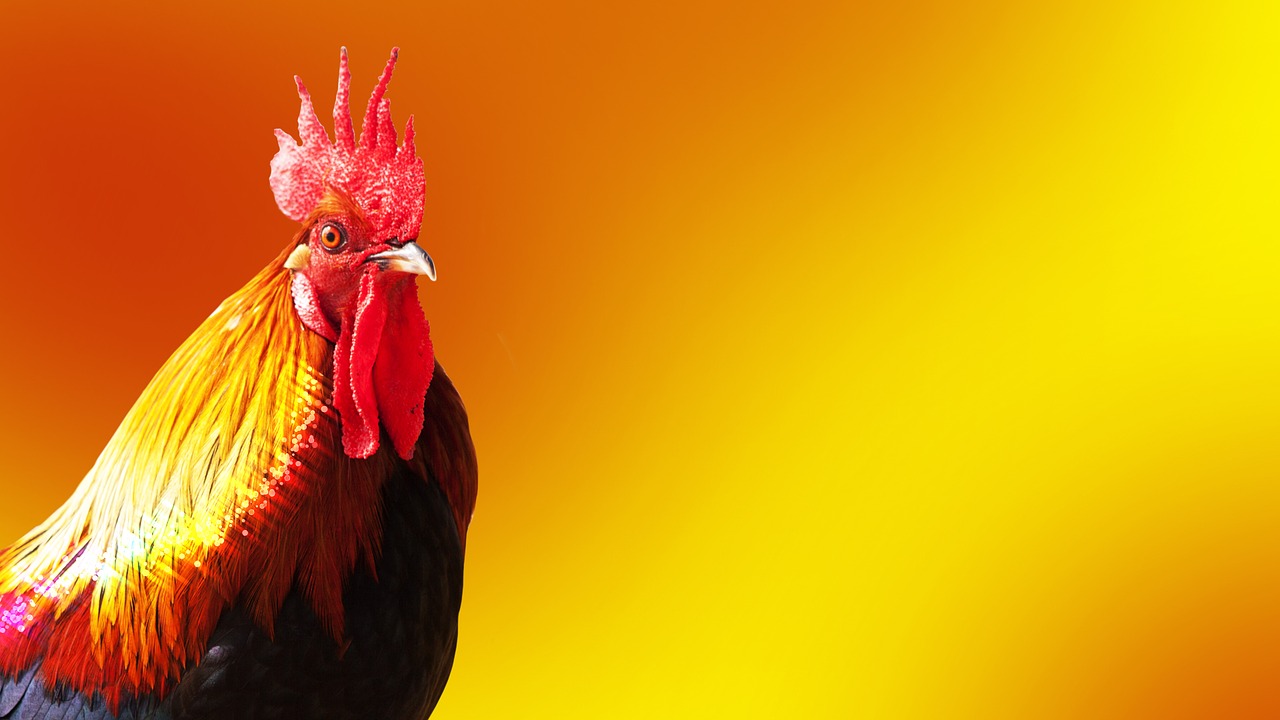 Happy Chinese New Year. 新年快乐
2017 is the year of the Rooster. Anyone born in the following years - 1945, 1957, 1969, 1981, 1993, 2005, and 2017 - shares the characteristics and personality traits of this tenth of 12 animals in the Chinese zodiac cycle.
While in Shanghai in early January was fascinated by the amount of innovation discussed in the China Daily newspaper. The news clips were additional confirmation that all industries in both developed and emerging markets are being digitally disrupted. On multiple fronts, China is advancing faster as they are bypassing traditional legacy technology cycles to new platforms.
On the Road to Being World's Largest Retail Market
China leads the world in growing consumer consumption and new digital retail models.
Over the next five years, the consumption demand of China's domestic market will reach $10 trillion.
80% of the world's toys are made in China.
The biggest single company retail event was in China on November 11 when "Singles Day" for Alibaba reached $17.8 billion in the 24 hour shopping period.
Chinese e-commerce is set to grow 15% to 2020 to $1.42 trillion, almost twice that of the USA at $779 billion and more than nine times that of Japan at $153 billion.
Digital Innovation is Accelerating
China's e-GDP, a monetary measurement of the digital economy, will grow to around $16 trillion by 2035 which will create 415 million new jobs. AliResearch suggested that platforms with a trading volume in excess of 6 trillion RMB ($867.4 billion) will emerge by 2020. About half of the workforce will be made up of self-employed and freelance workers. That could put an end to the 8 hour day employment system by 2036.
E-wallets were the most popular payment method in China in 2016 with an overwhelming 65% market share, followed by debit and credit cards both at 11%.
According to the International Data Corporation, wearable device shipments in China reached 38.76 million units in 2016, up 57.1% year-on-year. China now accounts for 43.8% of the global market. China will reach 50 million units in 2017 with a market value of more than $3.76 billion.
Shenzhen based startup Wecar is partnering with gas stations to boost sales performance by 70%. Instead of getting out of the car to fuel up and queue up to pay, the Wecar app allows customers finish the transaction including ordering drinks and snacks with a few taps on the smartphone. After fueling 10 times or more, consumers are offered 10% to 15% discounts as part of gasoline loyalty program. 10,000 gas stations are currently working with Wecar on the new app.
China Disruption Coming to All Industries
In January 2015, a fire in one of Russia's largest universities damaged more than 1 million historical documents, an incident which some media described as "cultural Chernobyl". Important documents of our age can probably avoid the same fate in the future thanks to a new fire-resistant paper developed by a team of scientists at the Shanghai Institute of Ceramics affiliated to the Chinese Academy of Sciences.
China's high speed rail network now covers 22,000 km (13,670 miles) accounting for 60% of the high speed networks around the world, according to China Railways Corp. China will spend 3.5 trillion RMB ($503 billion) in railway networks between 2016 and 2020. By 2030, the high speed train network will reach 45,000 km (27,962 miles).
China planning to spend $150 billion over a 10 year period on the design and manufacturing of semiconductor chips. Currently the country is the world's biggest buyer of these electronic components from other nations around the world.
Beijing has set a goal of 10% to 20% of vehicles to be highly autonomous by 2025 in China (world's biggest car market) and for 10% of the cars to be fully self-driving by 2030. Baidu, an internet services company is working with the state owned Beijing Automotive Group on the early models.
The West is Investing in the East
Apple is investing $44.6 million in building its first China R&D center in Shenzhen. The city already is an innovation hub for Apple and houses over 100,000 developers. In the third quarter 2016, Chinese consumers spent $1.7 billion in the Apple iOS app store, more than 5 times they had spent just two years ago.
IBM and the Postal Savings Bank of China announced plans to launch a blockchain-based system for its asset custody business. The technology reduces processing time by as much as 80%. 15% of banks will implement commercial blockchain solutions in 2017.
The Innovation of the East is Coming to the West
Over 1500 Chinese companies attended this year's Consumer Electronics Show (CES) in Las Vegas, accounting for more than 41% of the over 3800 exhibitors.
Didi Chuxing, China's biggest car-hailing company (similar model as Uber) is stepping up its global expansion with an investment in its Brazil counterpart. Didi covers about 400 million users in more than 400 Chinese cities. The ride sharing company 99 where Didi is investing covers 550 cities in Brazil.
China is now building high speed rail networks in Indonesia and Europe (350 km / 217 miles) from Belgrade to Budapest.
Happy Chinese New Year 新年快乐
People born the year of Rooster "have many excellent characteristics, such as being honest, bright, communicative, and ambitious. Most of them are born pretty or handsome, and prefer to dress up. In daily life, they seldom rely on others. However, they might be enthusiastic about something quickly, but soon be impassive. Thus, they need to have enough faiths and patience to insist on one thing."
A happy digital innovative globally disruptive Chinese New Year filled with prosperity and good health for all.
Except as noted, China Innovation Examples from China Daily Newspapers dated - January 6, 2017 / January 8, 2017 / January 9, 2017 / January 10, 2017 / January 11, 2017