The Mobile Disruption of Retail is Just Getting Started
This week's post summarizes some of the latest mobile research, discusses retail adoption patterns, and provides data driven hints where additional mobile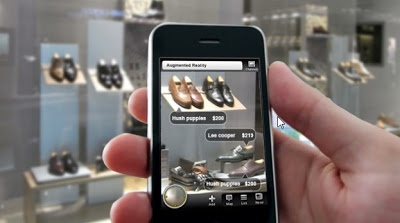 disruption will emerge.
Global Mobile Industry Trends
Summarizing key data from the Boston Consulting Group (BCG) study on the growth of the global internet economy:
Mobile internet penetration worldwide has doubled from 18% in 2011 to 36% today; by 2017, mobile access will exceed fixed-line access, with 54% penetration compared with 51%.
Some 60% of the world's population is now covered by 3G connectivity. The EU has 90% 3G coverage. The U.S. has 96% 4G coverage. Even Mount Everest is online—with 4G connectivity at 17,000 feet.
Average smartphone selling prices fell 25% worldwide between 2011 and 2013 and are expected to drop a further 19% by 2017.
Global tablet sales will have surpassed 260 million units in 2014; 42% of USA individuals 18 years and older own a tablet.
IDC predicts that total wearable shipments will grow from 19 million units in 2014 to 128 million in 2018.
There have been more than 200 billion cumulative downloads of mobile apps from the various app stores since 2008. The app economy already contributes $26 billion to GDP and has created some 800,000 jobs in the 13 countries sampled (representing 70% of the world's GDP).
Some 60% of global mobile consumers use mobile devices as their primary or exclusive means of going online, and more than 80% of these people say they will make a purchase on a mobile device in the next 12 months.
By 2017, m-commerce will reach $245 billion in USA, $14 billion in India, $5 Billion in Brazil, and $160 billion in China.
By 2017, BCG estimates that mobile Internet revenues will have grown to $1.55 trillion across the 13 countries sampled, an annual increase of 23%.
Retailer Mobile Adoption Approaches
In response to an increasingly connected consumer, retailers have incrementally introduced mobile technologies inside the physical store. The latest RIS News Store Systems Study points to four distinct mobile adoption stages:
Store Manager Mobile Devices - This was the first area of focus and today only has a 37% adoption rate. By the end of 2015, more than half (56%) of retailers will deploy mobile devices for managers.
Store Associate Mobile Devices - Current adoption is at 27% with cannibalization expected by mobile devices in the aisle.
Mobile Devices in the Aisle - Current adoption has risen dramatically to 21% and retailers expect that it will double by the end of 2015.
Consumer Completes the Mobile Transaction - 11% of retailers report they have this capability.
Future Mobile Retail Disruption Sources
The pace of change is accelerating. New more disruptive mobile technology solutions include:
Mobile Payments - About 8% of large USA retailers now support Apple Pay. The same research found that 38% of large retailers in North America retailers will accept Apple Pay by the end of 2015. This number is expected to rise to 56% by the end of 2017.
Mobile POS / Geolocation / NFC - Nearly 300% more retailers plan to deploy mobile POS in the next two years. Approximately 200% more retailers plan to use geolocation within three years. 350% more retailers plan to support NFC payments by October 2015.
A highly connected "internet of things" mobile world will lead to real time retailing. Consumers will increasingly demand faster satisfaction to their specific personal preferences. Same day shipping may not be fast enough. Mobile is the ultimate virtual personal interface to the physical retail store. It will be used to either showrrom for a lower price or alternatively be the beginning of a highly interactive and sticky onmichannel retail shopping experience.