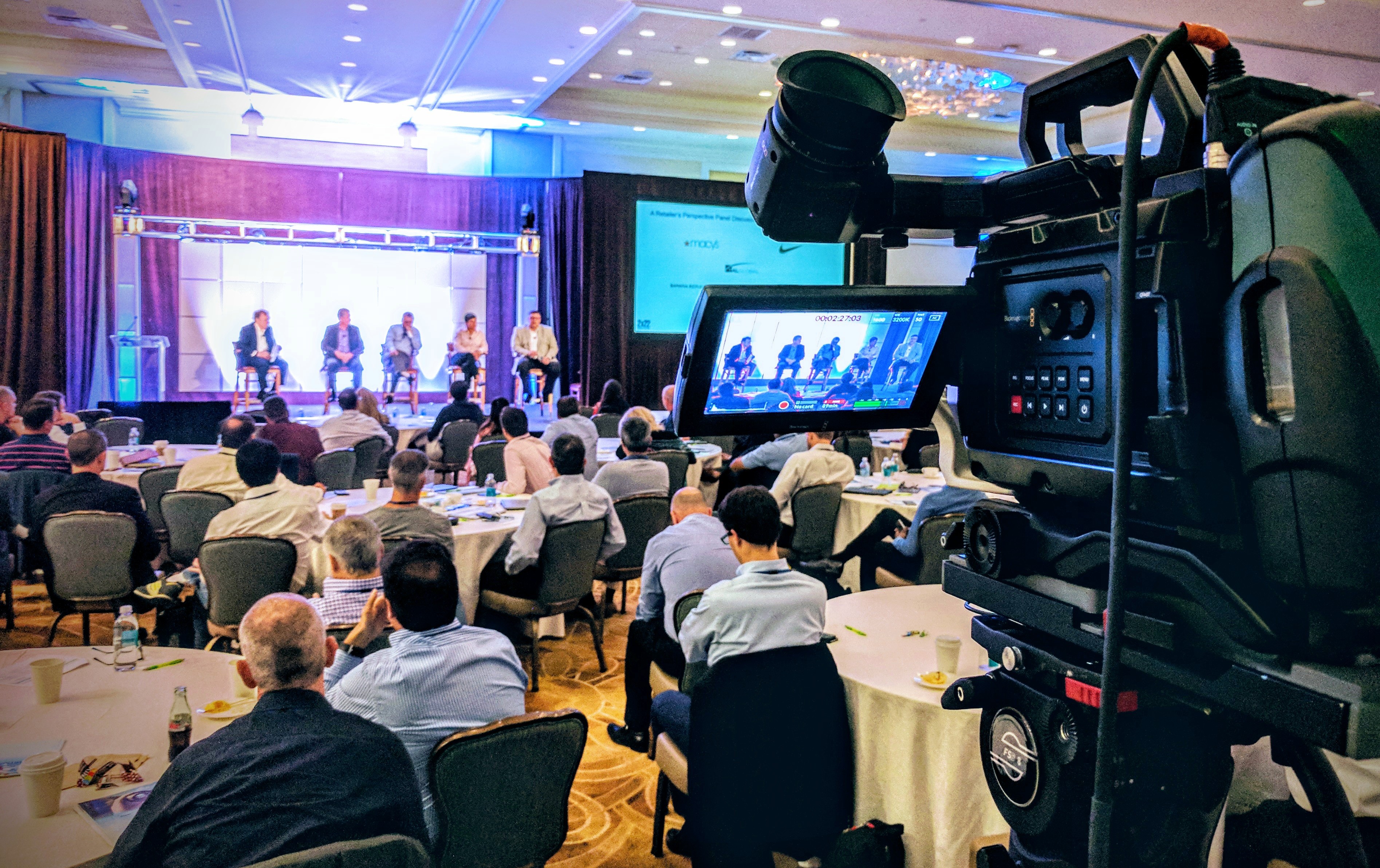 A key highlight of 2017 was a retail customer panel that I had the pleasure of moderating. Four executives (two recently retired and two still active) representing over $70 billion in revenue shared their insights on industry megatrends, driving disruptive change, choosing a technology partner, and the future of retail.
The Retail Megatrends
Analog retail is dying. Digitization of retail is happening as with every industry. The future is about digital footprints to make everything personalized.
What consumers want today are personal experiences; we want to have what we want when we want it. Consumers no longer accept traditional product lifecycles that rely on long supply chains.
We are moving away from transactions to experiences. Not just looking for a product or a brand, but an experience that you return to over and over again. How do you evolve everything to make shopping seamless?
Retail is moving from what it was into truly being omnichannel. Executing this change with excellence is an enormous challenge.
Industry at the unbelievable juxtaposition of the disruption created by the internet with a generational transition called the millennial shopper. Paths which were independent but have crossed at exactly this point in time.
The Internet creates boundary less information. All the traditional paradigms of how retailers used to communicate to consumers with traditional media and you were basically shopping 25 to 50 miles from your house have been blown up.
Driving Disruptive Change
Success requires all traditional vertical management pipes to align horizontally and work towards the greater good. The selection process of who you put in positions needs to be more demanding and more rigorous than it's ever been. It's the competition for true excellence in execution.
Traditional career paths are shifting. Now you need to understand how you deal with a customer both in a digital and brick & mortar world.
An example of this is loss prevention which was previously treating the online versus instore consumer differently. One was just a risk assessed transaction, the other had all kinds of services related to it. Loss prevention is evolving into a consumer centric organization across stores and online.
The consumer today is often a device. Whether you walk into stores or you are online, we are living in these devices. We need to blend online and instore into a single transaction with a single consumer view. Most of this will be done through machine learning.
Choosing a Technology Partner
Starts with technology, but it quickly evolves in building relationships. More difficult to do in this age of RFP processes, but it is the relationships that really make the difference.
Understand your customer's success strategy. Do everything you can to understand the pain points and objectives of the business.
Are you the first or second best in product and service that you are trying to provide? What you have as the offering has to be top shelf. Look next at interpersonal connections. Think 'simpatico' and avoid the 'agito' in the relationship.
Demonstrate that you have a track record in R&D. Is your partner investing the capital to constantly improve products?
Vendor relationships are like a marriage; it evolves; it changes; it has its rough spots; it has its great moments; and at the end the divorce can be very tricky. Create win-win growth solutions.
Capability is the cost of entry. What stands out next is people, followed by strategic agility. Think of all the change we are talking about. Bring innovation and speed to what the retailer is doing.
Look for ways to push each other working towards a mutual benefit. Push each other to be uncomfortable with the right amount of friction that makes you better at what you are doing.
The Future of Retail
No one buys a product they don't want because they get it in one day. People buy what they like first. Mandate for a retailer is a product and merchandise offering.
Amazon has changed the terms of engagement. Think of the amount of capital going into online plus fulfillment as an example. Mandate for operational excellence is extremely high.
Retail transformation megatrends are happening globally, but at difference paces. Most of Asia is far ahead of the technology curve in tying together the entire ecosystem of payment, merchandise, and consumer profiles.
Beyond above panel insights, for me personally 2017 was an exceptional customer centric year. I continue to believe that branding and immersive customer experiences are the keys to success for all industries including retail.
"Customer-experience (focused) leaders gain rapid insights to build customer loyalty, make employees happier, achieve revenue gains of 5 to 10 percent, and reduce costs by 15 to 25 percent within two or three years." It starts with the Voice of the Customer.