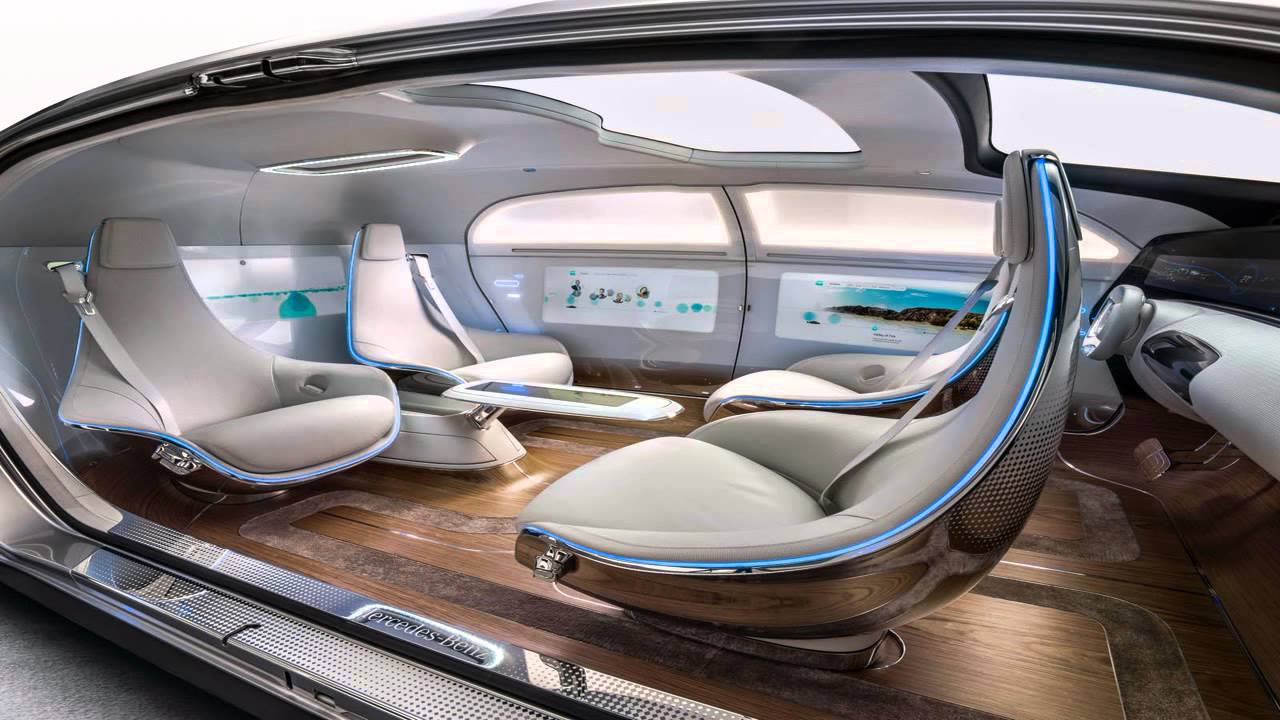 Mercedes-Benz Smart Car Concept - Would Gottlieb Daimler Share this Vision?
The spark for the growth of the modern gasoline powered automobile was an innovation race. In the early 1890s,"Le Petit Journal, a French newspaper with a knack for publicity stunts, decided to hold a contest to discover the best method of propulsion: steam, electricity or petrol engine. It invited entrants to drive from Paris to Rouen, a distance of 79 miles. Their vehicles would be judged not by their speed but whether they were safe, easy to use and economical to run."
"The clear winner was not a direct participant but an inventor: Gottlieb Daimler, whose internal-combustion engine had powered nine of the vehicles, including the four that shared first prize. He had, the judges proclaimed, "turned petroleum or gasoline fuel into a practical solution" for self-propelled vehicles, which were starting to be referred to in French as "automobiles". Daimler's victory helped establish the supremacy of petrol-powered cars in the 20th century, and the term automobile soon spread into English and other languages."
What's in your Smart Car for 2018?
A new race is underway to disrupt the traditional car transportation model. Here are a few innovation examples showcased at the Consumer Electronics Show (CES) in Las Vegas in January this year.
Toyota announced a partnership with Amazon to introduce Alexa cloud-based voice control to select 2018 Toyota and Lexus models. Drivers will be able to control the car's infotainment system, choosing music and controlling navigation.
Ford is continuing its partnership with Qualcomm to develop a chip that allows cars to communicate with other vehicles and receive information such as road conditions, surroundings, weather, and more. "The system can warn drivers about changing conditions or problems ahead before you can actually see them. Ford has announced trials in San Diego and Detroit."
Bosch presented its new parking technology at CES 2018 which is currently being tested in Germany. While you drive through the city, cars can measure gaps between parked vehicles and identify free parking spots. From the cloud other drivers can see a map of available parking spots.
Nissan is working on technology that detects brain activity and prepares the car for actions you are going to take, like turning the wheel a millisecond faster that you could do with your hands. Could also detect your discomfort while driving and adjust the seat and controls for your convenience.
Imagine the Smart Car Possibilities
Private cars are in use only 5% of the time.
In USA, consumers spend 1.2 billion hours per week driving to the mall, finding parking, wondering around aisles, checking out and driving home - Wall Street Journal, October 16, 2017.
Experts predict that 94 million connected cars will ship in 2021, and 82% of all cars shipped will be connected with Internet-of-Things (IoT) based devices.
The car market is worth around $2 trillion a year globally, whereas the market for personal transport is worth as much as $10 trillion.
Electric cars manufactured by companies such as Tesla, General Motors, and BYD have to date replaced gasoline tanks in more than 3 million cars. By 2040, electric automobiles will outsell those running on gasoline.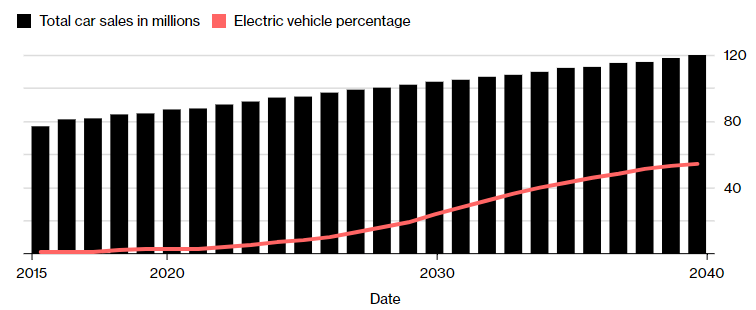 The "passenger economy" created by the convergence of autonomous vehicles and ride-hailing will be worth $7 trillion a year by 2050.
With autonomous cars, Americans can take back a total of 30 billion hours per year that they now spend driving, sitting in traffic or looking for a parking space.
Technology Convergence Forever Disrupting Your Car
Three technological forces are converging that will accelerate the transformation of the automobile industry: ride sharing, autonomous driving, and electrification. By 2030, BCG predicts that 25% of miles driven in the United States could be in shared self-driving electric cars.
Much of the transition will take place in congested urban cities and will lead us all to question whether we should own a car in the first place. UBS predicts that robotaxis will expand rapidly by 2025, with 80% of people using them in major cities.
Today's ride-hailing services from Uber or Lyft in the Western world cost around $2.50, compared to about $1.20 per mile to own and operate a private car. However, the driver accounts for 60% of the ride-hailing costs. Automation will cut the ride-hailing costs by 70% to about $0.70 per mile. A typical Western household driving about 10,000 miles will probably relinguish the personal car to save $5,000 per year.
A Need for Speed
Millions of miles have already been driven by autonomous cars in the United States. Testing started in 2004 when DARPA, USA's main military research agency, created a contest to navigate a 150 million miles course in California. Eight years later in 2012, prototype cars took to the American roads.
By 2030, here is a sample of what is envisioned.
As with any new technologies there are risks to the autonomous car future. Safety and hacking possibilities are a couple of the topics that are continuously debated as robotics mature.
Ultimately the smart car will evolve into another IoT platform. Technology companies such as Apple and Google, traditional automobile manufacturers such as Mercedes and Ford, Tesla and lot of start-ups are in a new $7 trillion opportunity innovation race.
This post which was inspired by thinking of buying a Tesla, seeing Uber / Lyft selling rides and not cars, and an Economist March 3, 2018 special report. With the finish line still too distant, it is a message to the industry on a need for accelerated Smart Car innovation speed.