How do we Scientifically Change it?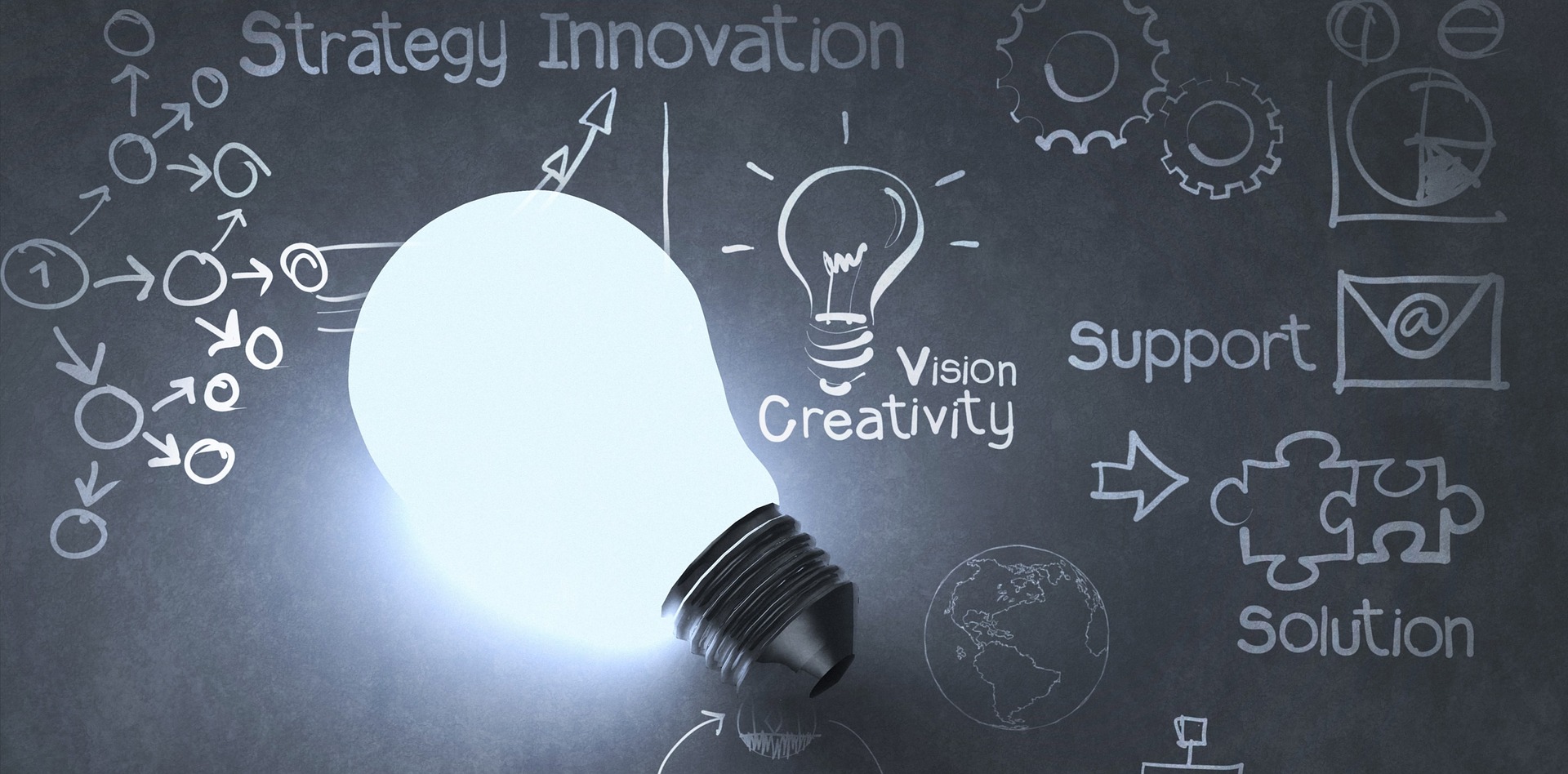 The Loss Prevention Research Council (LPRC) is made up of over 70 retailers (approx. 200,000 stores / $2 Trillion in sales) and 75 solutions partners collaborating to develop effective loss and crime control solutions through science backed extensive research. To date the group has conducted over 300 real world loss prevention research projects for retailers and partners.
Recently, I had the pleasure of attending the launch of "LPRC Innovate" program at the University of Florida. This new working group was stood up to provide cutting edge people, places, processes to support major retailers and solutions partners as they ideate, simulate, and test new digital, people, and design options.
As an industry influencer, it is my pleasure to be joining "LPRC Innovate" as we continue to scientifically re-define and digitally transform the future of retail. To highlight the great LPRC work to date, this article presents a couple never before published examples of what's in the mind of a shoplifter.
Self-Checkout Theft Offender Interview Study
The LPRC collected data from 24 shoplifting offenders after the installations of small PVMs at the self-checkout kiosks, large PVMs above the self-checkout area, in-aisle PVMs in the seafood, liquor, and health and beauty areas, and the pushout prevention cart containment system. This research focused on determining the noticeability of the LP measures, offender perceptions, and how these measures affect offenders' decisions of whether to steal from the store.
Initially, offenders were asked to provide feedback on their perception of theft using self-checkout services.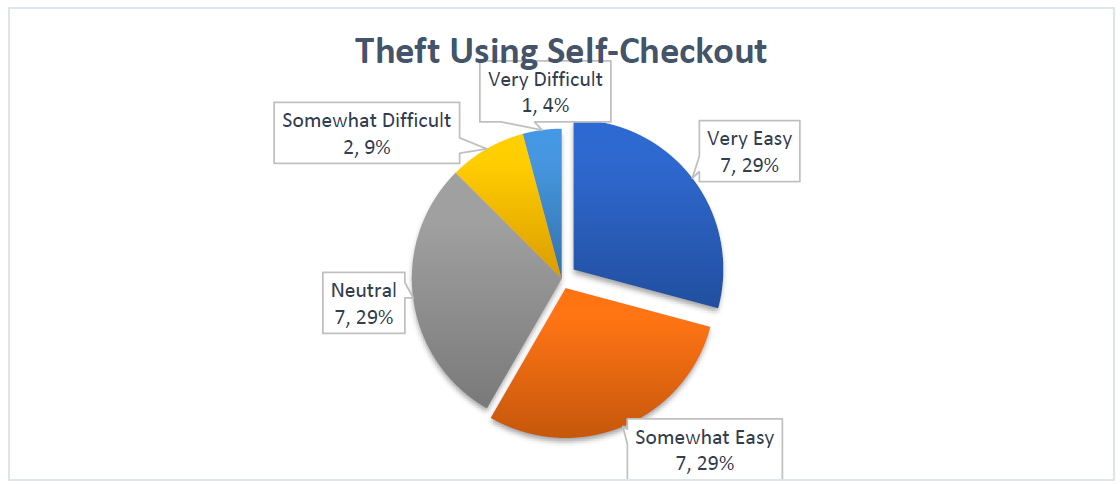 All offenders reported they shoplifted from self-checkout by scanning some but not other items.

More importantly are the proportion of shoplifters that noticed the security measures.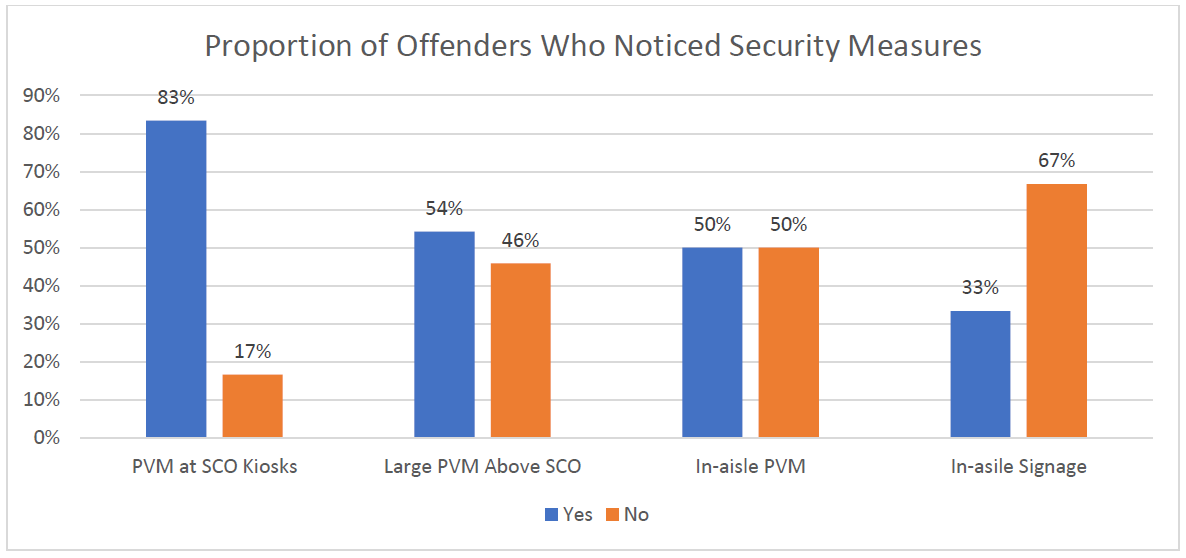 As I highlighted in a previous article, the self-checkout market is expected to exceed US$ 5 billion by 2024 at a CAGR of 10.3% in the forecast period. About 40% of transactions and 20% of sales volume now takes place on self-checkout stations. Check out in that same article why shoplifters prefer self-checkout to commit theft.
Organized Retail Crime (ORC) and the Opioid Crisis
A total of 18 in-depth surveys were conducted with offenders who reported having an opioid-abuse issue. A few of the findings from this study.
Less than half (44%) of the offenders interviewed said they could not have been deterred the first time.
44% of the offenders we interviewed said that if an employee paid attention to them while they were committing theft, it would deter them.
44% of the offenders we interviewed said that they had engaged in violence during a theft attempt.
While 72% of respondents encountered anti-theft technology, none said it really deterred them.
33% had sold stolen merchandise credit or gift cards to a dealer for drugs, while 58%had sold stolen merchandise credit or gift cards to pawn shops. 100% of respondents reported that the people they sold to knew they were buying stolen merchandise.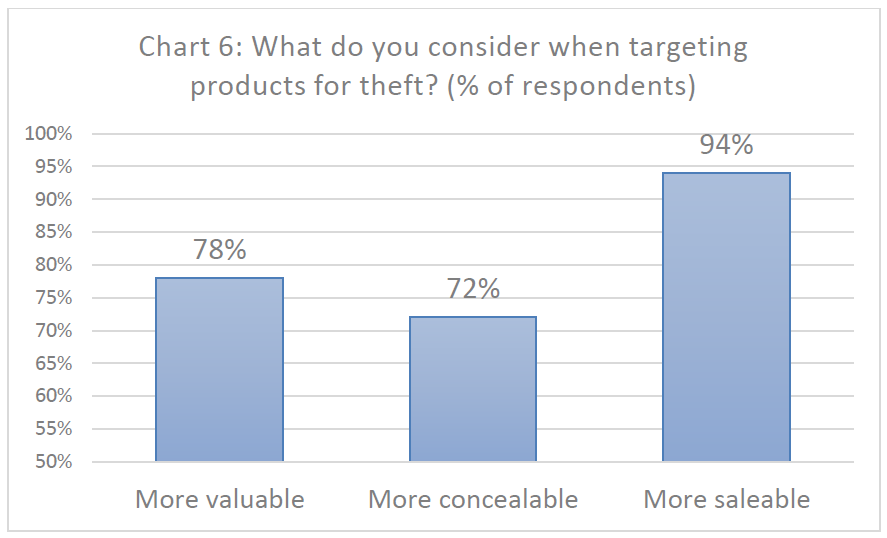 Opioid-addicted offenders differ considerably from traditional ORC offenders.
They are "time discounters", meaning they forego future gains for immediate gratification. For example, they will sell gift cards for lesser amounts as long as they can be sold quickly.
There is significant overlap between opioid-related ORC and other types of crimes, including robbery, fraud, and prostitution.
Opioid-related offenders were less likely to be deterred by technology solutions geared toward ORC, and were instead more likely to be deterred by employees or law enforcement in stores.
There is an "ecosystem of offense" where pawn shops and drug dealers both take advantage of opioid-addicted offenders, by knowingly buying stolen merchandise.
How do we Scientifically Change it?
The LPRC conducts research to develop crime and loss prevention solutions that improves the performance of its members and the retail industry. Through innovation and collaboration, scientific driven deterrence is increased by ensuring offenders see it, get it, and fear it.
More details on above two studies and other loss prevention research are available to retailers and solution partner members. To join LPRC, visit their website.
Personally, I am looking forward to increased retailer and solutions partner engagement with the new "LPRC Innovate" ideation program. Fully expect that additional digital transformation possibilities will emerge in the continuous improvement and growth of the global retail industry.