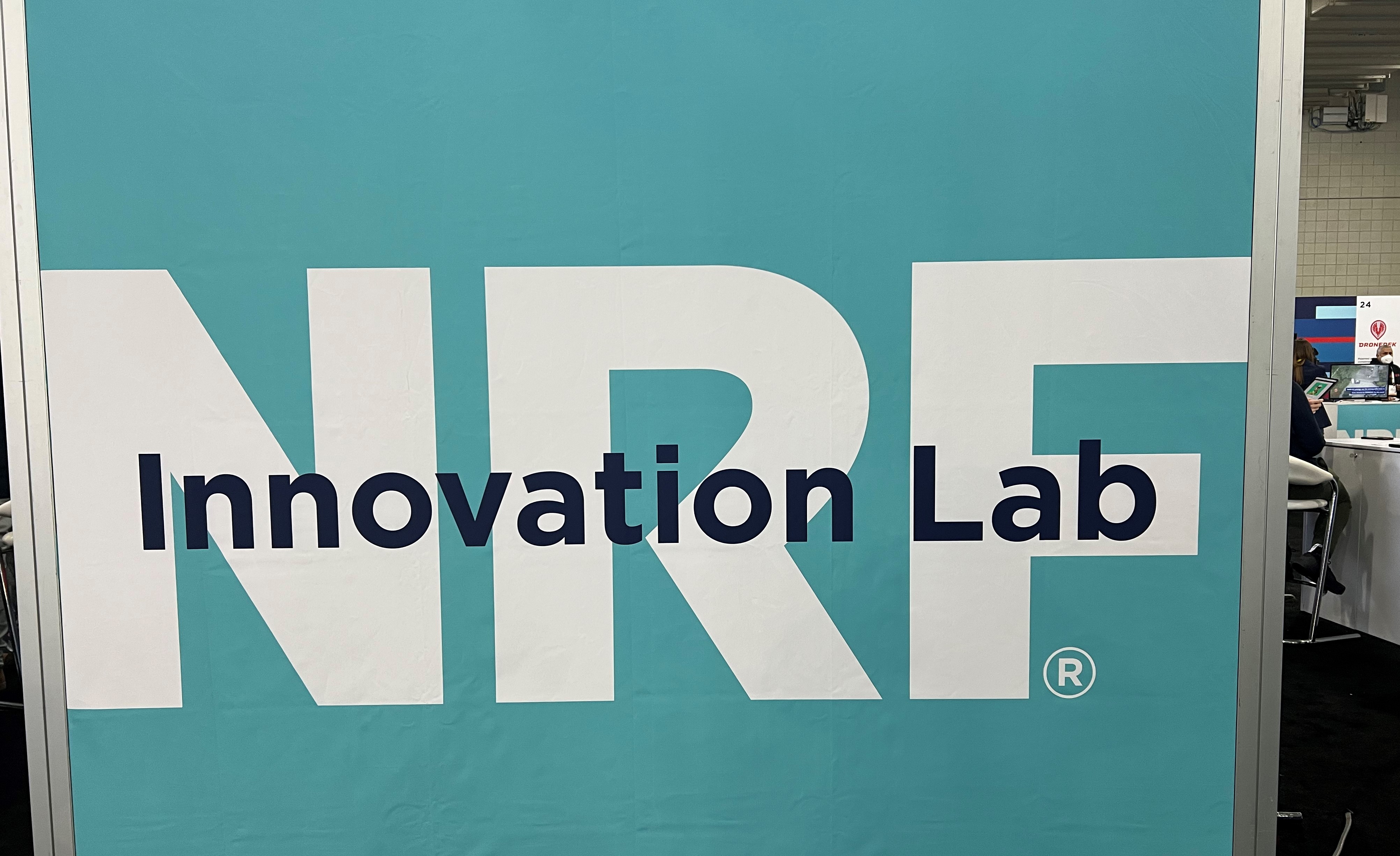 Attending NRF 2022 in New York last week on multiple levels was surreal. Three live offsite events that I attend every year were either cancelled, postponed to virtual or had last minute changes in locations due to COVID restrictions. Flights and hotels were changed three times to accommodate weather challenges in the South and the evolving customer meetings scheduled for the Big Show.
Multiple of the sessions that I attended had more people that I expected. Yet the main show floor was eerily empty of major exhibitors. Much innovation inspiration was possible by spending time in the busy innovation and start-up zones in the lower level.
Turns out fewer major booths and quality time with retailers more than offset initial COVID concerns. NRF did a great job with masks, using Clear to validate vaccinations, and providing COVID test kits to increase safety. The Big Show on some levels was actually getting too big and 2022 was a refreshing opportunity to moderately transition to the next phase of retail as we continue to emerge out of the pandemic.
Retail's Resiliency on Display in New York
Strong tailwinds from a positive retail holiday season opened this year's Big Show. In the November-December shopping season, USA retail sales grew 14.1%, "easily beating the National Retail Federation's forecast and setting a new record despite challenges from inflation, supply chain disruptions and the ongoing pandemic."
Pointing to the continued resiliency of retail, pleasantly surprised by the number of attendees in the opening session of NRF 2022.
As Brian Cornell, Chairman & CEO of Target, resiliently said during his opening, "(Customers) came out to shop. They were out physically shopping in our stores. They returned to shopping malls. They were engaged. They wanted to be out there enjoying what retail can provide. It gives me incredible optimism for the future…We feel more optimistic than we probably did six months ago about where we are, but we're still living with COVID."
Top 5 Innovation Takeaways from NRF 2022
Trendspotting has become a favorite activity of every NRF Big Show. This year a total of eleven innovation trends were identified, but for this article let me focus on my favorite five.
Artificial Intelligence is so Yesterday
AI was everywhere, mentioned in both presentations and also integrated into many technology solutions. As I recently summarized for a publication in my predictions for 2022, if you have AI only in your future roadmap, you are already behind.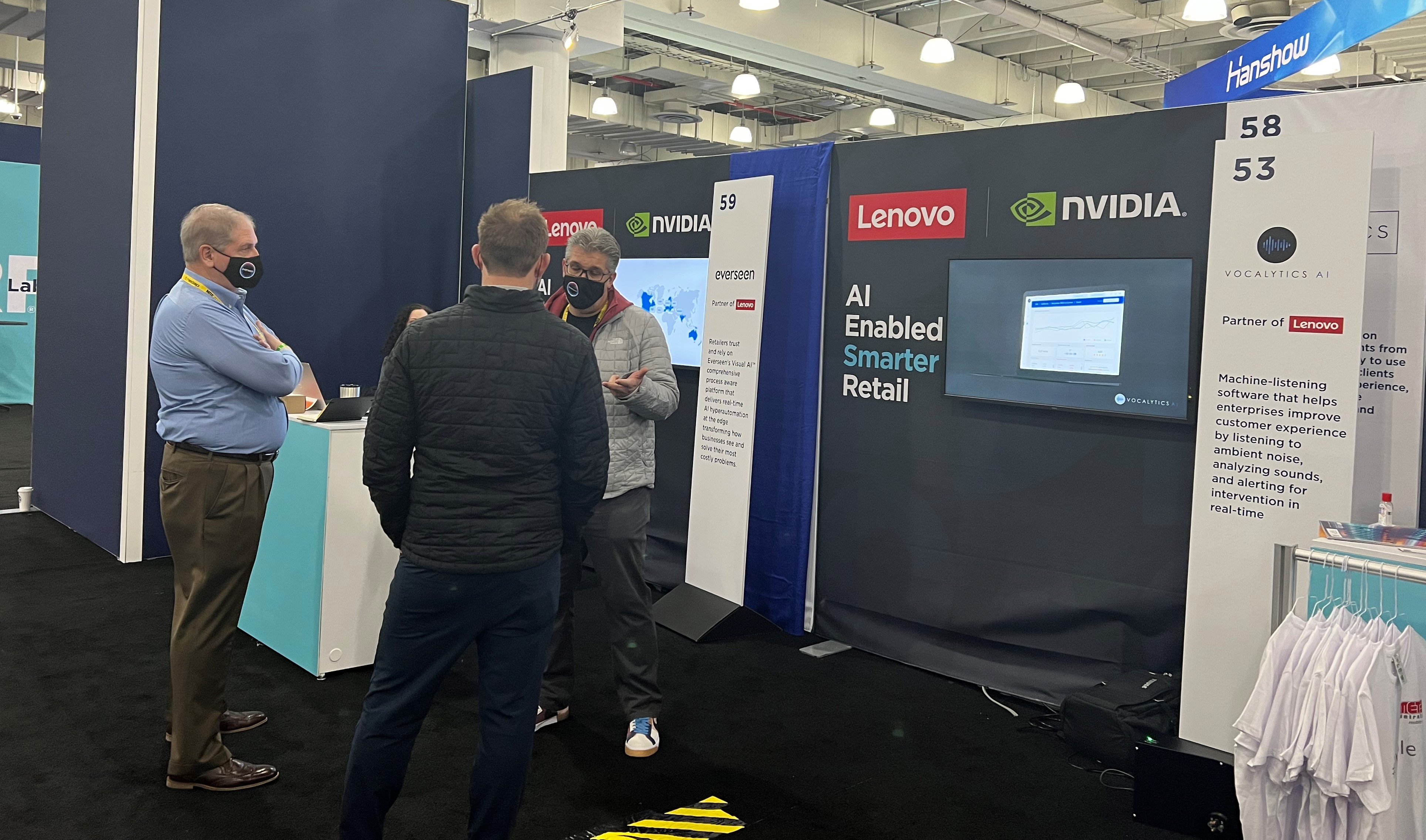 Jim Roddy from RSPA summarized it best, "the top technology discussed at the show was AI (artificial intelligence) – in a landslide. The applications varied, but software, analytics, and insights based on AI were on the tip of nearly every vendor's tongue."
Those Cameras Have Big Data Eyes
In 2021, we crossed 1 billion video cameras being installed around the world. The evolution of cameras into AI driven computer vision was prevalent at NRF 2022. From applications in retail stores such as Everseen solution shown above to distribution centers where 3D cameras identify products, those camera big eyes are everywhere.
Above solution is from Brightpick.AI, a picking solution suitable for Nano & Micro-fulfillment as well as Central Fulfillment Centers which are increasing in importance because of the pandemic.
Those Robots Just Keep on Coming
In addition to above example, multiple other robotic applications were on display at NRF 2022. From taking inventory using multiple RFID readers, to automating your warehouse, smart parcel pickup lockers, to delivering your goods to a home or business near you, more robots are coming.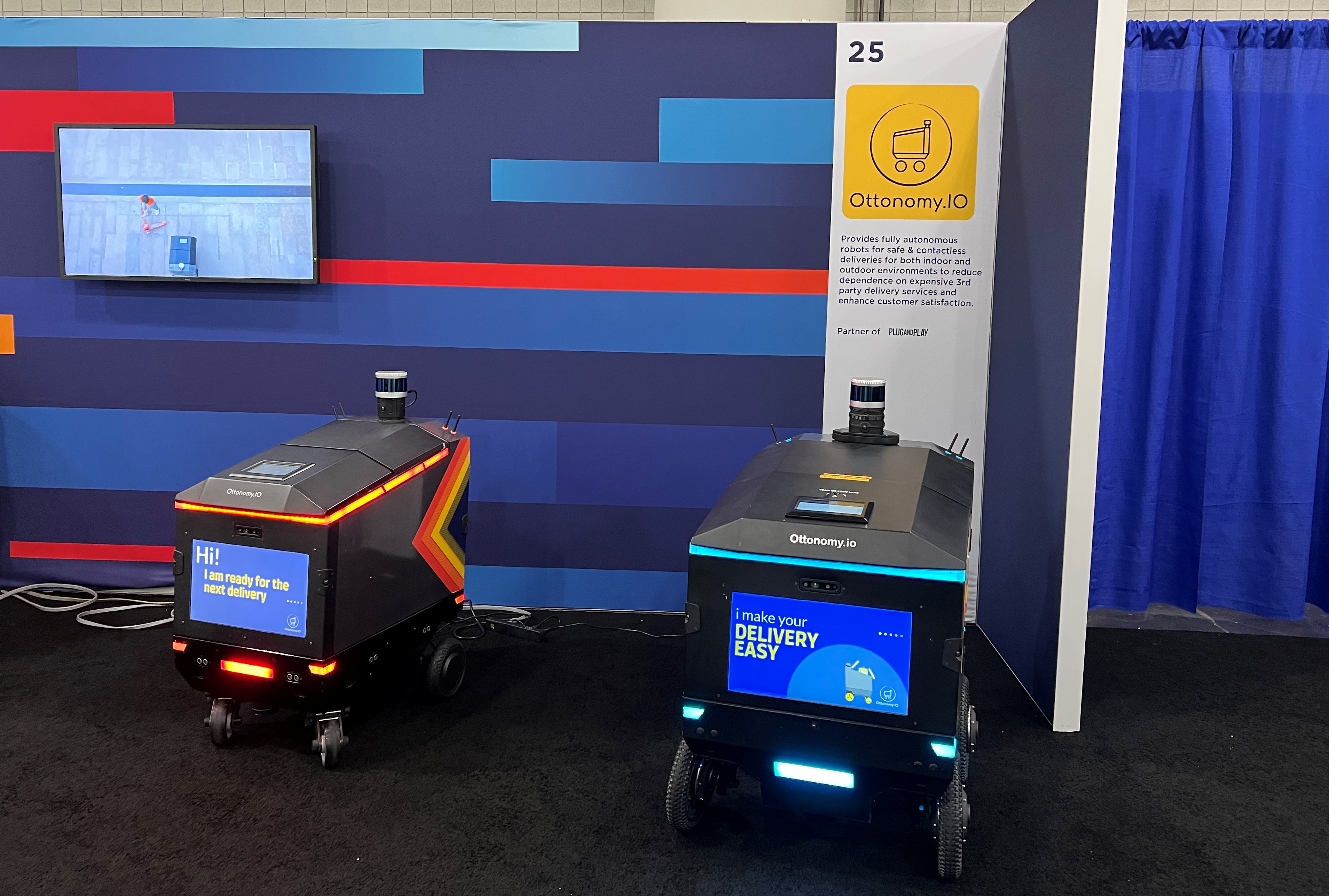 Above example is from the award-winning startup Ottonomy.io.
Retailers at the Center of Startup Innovation
Multiple great examples reaffirming that retailers are directly engaging with startup to differentiate their business models were present at NRF. Gatik had their autonomous truck at NRF demonstrating their partnership with Walmart.
Another example, again from Walmart in partnership with DroneUp, delivering on that last mile using drones.
Walmart is launching three full-time DroneUp airport "Hubs" for on-demand delivery operations. The first operation has already taken flight at a Walmart Neighborhood Market in Farmington, Arkansas.
The Store as an Integrated Digital Smart Canvas
A trend that I have directly discussed with retailers and that pleasantly I am seeing demonstrated in initial solutions at NRF is smarter integration of platforms across business functions. Below is an example from NRF 2022.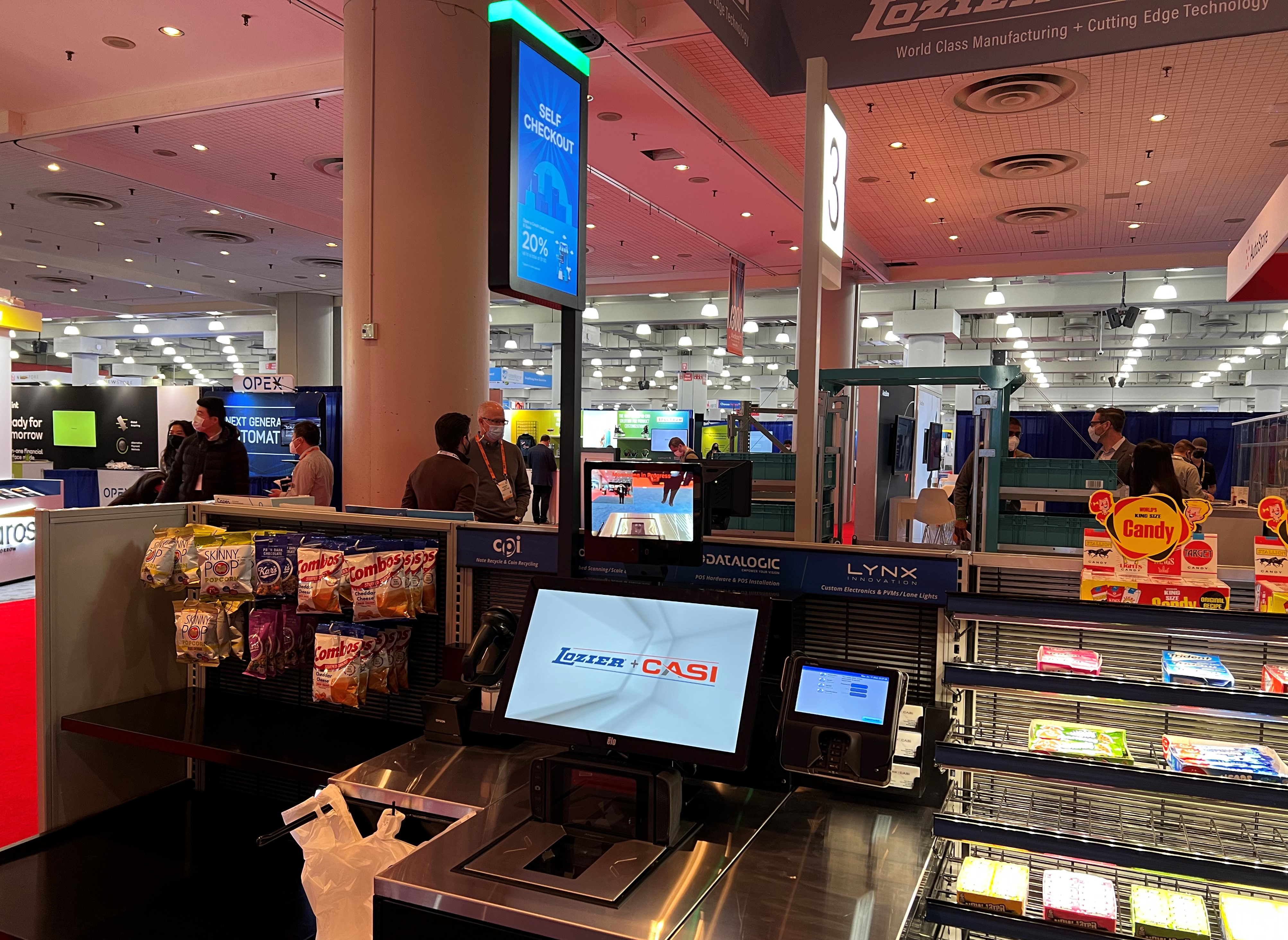 This is a space that will deliver substantial opportunities for increased retailer profitability. More importantly, it elevates the importance of the physical store as a digital canvas to optimize engagement with consumers. More on this in future products, partnerships, and posts.
Quality Time at NRF 2022
Bottom line, pleasantly surprised by the productivity of the NRF 2022 edition of the Big Show. As above indicates, more time was spent in the innovation and startup zones.
Multiple other trends including the continued growth of DTC, the growing presence of Amazon Go, stores that come to your house or business, China's retail evolution, virtual try-on solutions, and more sensors including LIDAR coming to a store near you, for now did not make this summary edition.
Another prediction that I made for 2022 is that we will learn how to live with COVID-19 and it will transition from pandemic to endemic. Thank you retailers for your valuable time and the reminder that it's time to get busy living, take measured precautions, and stop worrying about dying. Fully agree with Target's CEO, I feel more optimistic than six months ago about where we are and where retail takes us next.