"Step with care and great tact, and remember that Shopping's a Great Balancing Act." (1)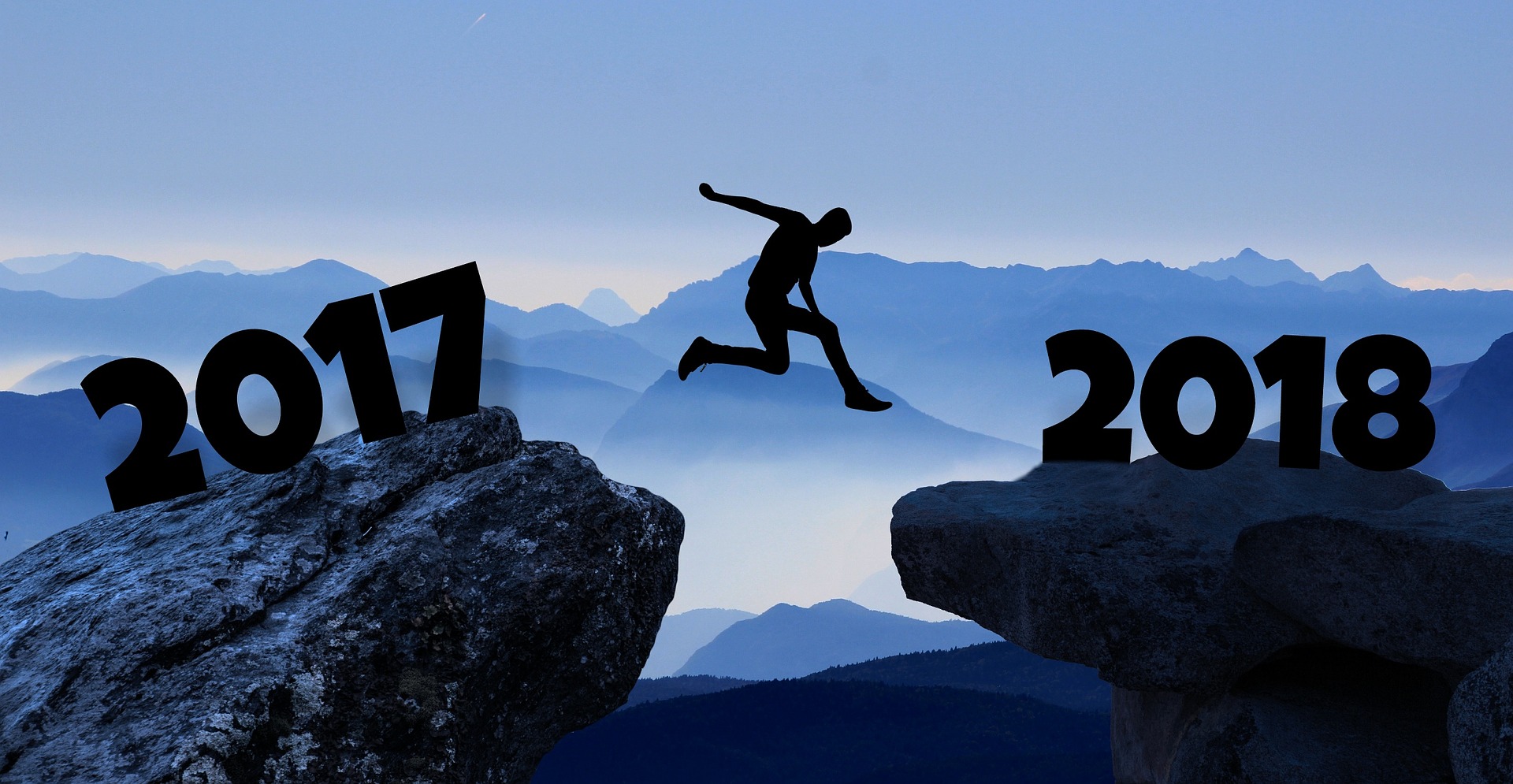 As we enter the busiest shopping season of 2017, I started reflecting on the differentiation strategies for a successful transition to the digital future of retail. What are the definitive formulas for retail success in 2018 and beyond?
The McKinsey Formula for Retail Success
McKinsey in October 2017, published a great article on shopping and personalized marketing. "Targeted communications that are relevant and useful can create lasting customer loyalty and drive revenue growth of 10 to 30 percent."
As part of their marketing personalization analysis, McKinsey pointed to this simple formula: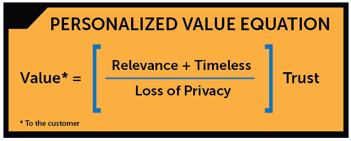 "Customers see value as a function of how relevant and timely a message is in relation to how much it costs, meaning how much personal information has to be shared and how much personal effort it takes to get it. Importantly, trust in the brand will boost overall value, though that can grow or recede over time, depending on the customer's satisfaction with various interactions with the brand."
The Retail Balancing Act
The McKinsey formula inspired a re-look at the five forces that have shaped retail for millennia. The retail industry models have evolved and been shaped by these five forces: branding, experience, relevance, convenience, and low price.
Balancing these forces is critical to the formula for future retail success. In recent presentations, I have depicted these forces on a scale as technology is highly disrupting the influences that can be applied to each to reach personalized successful shopping models.

The five elements are on a spectrum. At each end of the spectrum lies ultimate retail success. Focusing on the middle elements only is not a sustainable strategy.
Highly differentiated brands or retail models where low price is the focus are the current winning models. The three elements in the middle can be leveraged to increase personalized differentiation.
According to the Wall Street Journal (2), Americans spend 1.2 billion hours per week driving to the mall, finding parking, wondering around aisles, checking out and driving home. Retail is subsisting with a highly inefficient model in an epoch where consumers are screaming they are time starved.
The Disrupted Retail Equilibrium
Today's technology innovations are highly disrupting these five retail differentiation forces. Mobile empowered consumers want to shop across an increasingly number of frictionless unified onmichannels.
Successful future retail models will require increased levels of personalization to drive consumers as brand ambassadors. Insightful McKinsey research points to the following key elements of personalized shopping communications:
Give me relevant recommendations I would not have thought of myself.
Talk to me when I am in shopping mode.
Remind me of things I want to know but might not be keeping track of.
Know me wherever I interact with you.
Share the value in a way that is meaningful to me.
Understand first your unique value propositions in the retail model spectrum. Find your technological link to personalized communications with the consumer.
Prepare to pivot to new technology platforms beyond mobile to increase your brand's engagement. Step with care and great tact and always remember that shopping is a great balancing act.
-----------------------
(1) Opening quote borrowed and modified from Dr. Seuss. His original quote which applies to all aspect of life, including shopping, "step with care and great tact, and remember that Life's a Great Balancing Act."
(2) Wall Street Journal, 16 October 2017