Loss Prevention Research Council Weekly Series - Episode 67 - Cost of Doing Business and Future Shopper Trends
With Dr. Read Hayes, Tony D'Onofrio, and Tom Meehan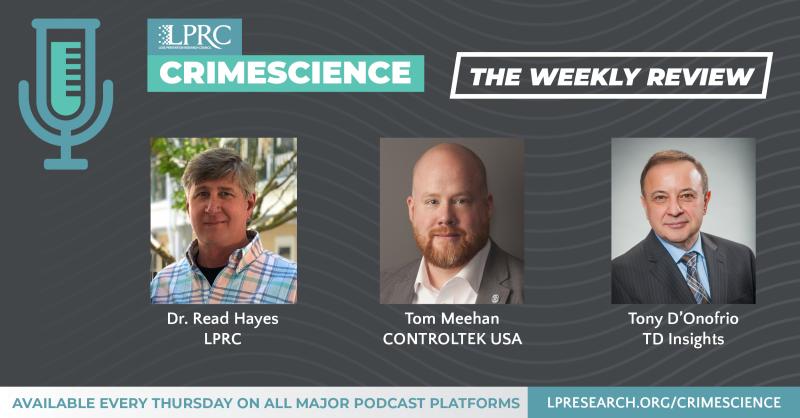 Listen
Americans Path to Normality
A recent report from Gallup has found that increasing numbers of Americans are putting the pandemic behind them and dropping measures such as social distancing or avoiding socializing. Gallup states that fewer than one in five Americans (18 percent) now say they are mostly or completely isolating themselves from nonhousehold members compared to a peak of 75 percent at the early stages of the pandemic last April.
The top 5 and percentage that Americans report these aspects of their lives have returned to normal: 59% socializing with friends and family; 52% shopping; 51% Parenting / Raising children; 49% work; 49% personal finances.
The cost of starting a business by country
https://vividmaps.com/business-startup-cost/
Europe has some significant diversity in the cost of starting a business. In Slovenia, you can begin a business for free, as long as your starting capital is at least $7,066. In Italy, it will cost more than twice the average monthly income ($4,914).
It only costs $17 in UK to start a business. $320 in France. $741 in Spain, and $528 in Germany.
For North America, Belize is the best place to start a business, costing just $99. In contrast, the price in the Bahamas can seem impossible with a startup cost of $1,810, over 10x the average monthly income.
It costs $725 in USA to start a business. Only $166 in Canada and $1464 in Mexico.
In South America, Venezuela is the most affordable nation to start a business, requiring only $0.21. The most expensive is Suriname, topping out at $3,030.
In Brazil you can start a business for $212. $167 in Argentina and $358 in Colombia.
Looking at Asia / Pacific major countries, it costs $137 to start a business in China, $142 in India, $647 in Japan, only $46 in South Korea, and $379 in Australia.
The Future Shopper Report 2021
https://insights.wundermanthompsoncommerce.com/the-future-shopper-2021
72% of global shoppers say that online shopping came to the rescue in 2020.
60% of global shoppers say they are now comfortable with technology.
80% of global shoppers say that the way they shopped has changed.
41% say they are still frightened by shopping in-stores. For USA this percentage is an amazing high 56%.
73% of global shoppers say that retailers need to get better at giving them the products, services, and experiences that they want.
The Top 3 Factors that influence purchasing decisions online globally: price of an item, accurate product descriptions, and easy to find the product I am looking for.
Top 3 reasons that would encourage shoppers to buy directly from brands: 58% better price; 51% Free Deliver; 36% Free Returns.
30% of global shoppers expect the goods they order online to arrive within 24 hours.
The power of Amazon: 56% of USA shoppers said they would open to banking with Amazon; 32% of global shoppers surveyed say they are a prime member; 79% of prime members believe that prime is good value for money.
Amazon has a long way to go on grocery however. 65% of global shoppers said they would rather go to the supermarket or order their groceries online through one rather than via Amazon.
Technology will play a larger role in future of shopping. 66% of global shoppers wish brands and retailers would be more digitally innovative. 62% of global shoppers are excited about stores with no checkouts like Amazon Go.
To take advantage of the opportunities available, brands and retailers will need to focus on honing a balanced omni-channel strategy, one that treats all channels, online and offline, as complementary parts of larger whole rather than separate, siloed operations in their own right. It will take a willingness to embrace innovation and new technology at
every stage of the customer journey, and the will to explore partnerships at the same time as driving your own offer.
Retail sales solid in June
https://chainstoreage.com/retail-sales-solid-june
The National Retail Federation reported that June retail sales were up 0.8% from May and 12.1% year-over-year. (NRF's calculation of retail sales which excludes automobile dealers, gasoline stations and restaurants to focus on core retail.)
The June reading compared with a month-over-month decline of 1.9% and a year-over-year increase of 16.5% in May.
For the first six months of the year, sales were up 16.4% compared to the year-ago period. According to NRF's revised forecast that 2021, retail sales are expected to grow between 10.5% and 13.5% over 2020.
Sales in two-third of retail categories rose on a monthly in June, led by increases at clothing and electronics stores.
Product Protection Summit is a Great Success! LPRC IMPACT 2021 is In-Person from October 4th to the 6th! In this week's episode, our co-hosts discuss these topics and more, including the Delta Variant Continues to Spread, the Price to Start of Business Around the World Discussed, Purchasing Decisions are Discussed, and Cyber Warfare Escalates. Listen in to stay updated on hot topics in the industry and more!