Loss Prevention Research Council Weekly Series - Episode 100 - LIVE from RILA Asset Protection Conference 2022
With Dr. Read Hayes, Tony D'Onofrio, and Tom Meehan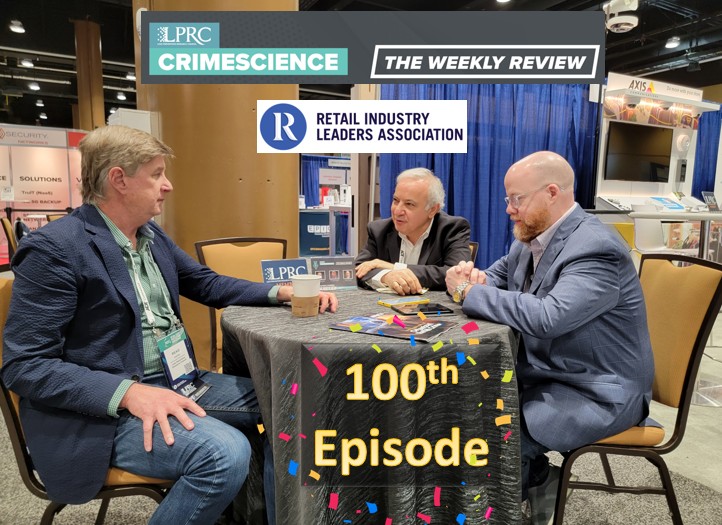 Listen
Retail Industry Leadership Association Conference 2022
https://www.rila.org/conferences/retail-asset-protection-conference
D&D Daily – Q4 and 2021 Retail Violent Fatalities Report
http://d-ddaily.com/archivesdaily/2021-Q4-Fatalities-Report.htm
Finally, let me end with some sobering data from D&D Daily on the 2021 retail violent fatalities in the United States.
In 2021, there were 595 total fatalities in the US which is up 14% on 2020. Fatalities are up 59% from 2016.
Total incidents in 2021 were 527 which were up 9% on last year and 49% since 2016.
By category, 18% of the fatalities were suspects which is down 16% from 2020, 53% were customers which were up 24%, 26% were store associates up again 24%, and 3% where law enforcement and loss prevention professionals up 13%.
45% if the fatalities were in parking lots, 50% inside the store or mall, and 5% died off premises. The top 3 store types with fatalities were convenience stores (34%), restaurants (18%), and grocery (8%).
Highest number of fatalities in 2021 were on Tuesday, followed by Monday, and Saturday. The top 3 USA states with the most fatalities in 2021 were Texas, California, and Georgia. By comparison, the top 3 states with highest fatalities in 2020 were California, Texas, and Florida.
The top 3 cities in 2021 were Houston, Memphis, and Chicago in 2021 versus Philadelphia, Chicago, and Houston in 2022.
This sobering report is another reason to engage with LPRC to improve safety in our stores and for our customers, employees, and law enforcement / loss prevention professionals.