Being passionate about the subject, every year I look forward to the Brand Z Top 100 Global Brands report. 2015 marks the 10th annual edition and over that time period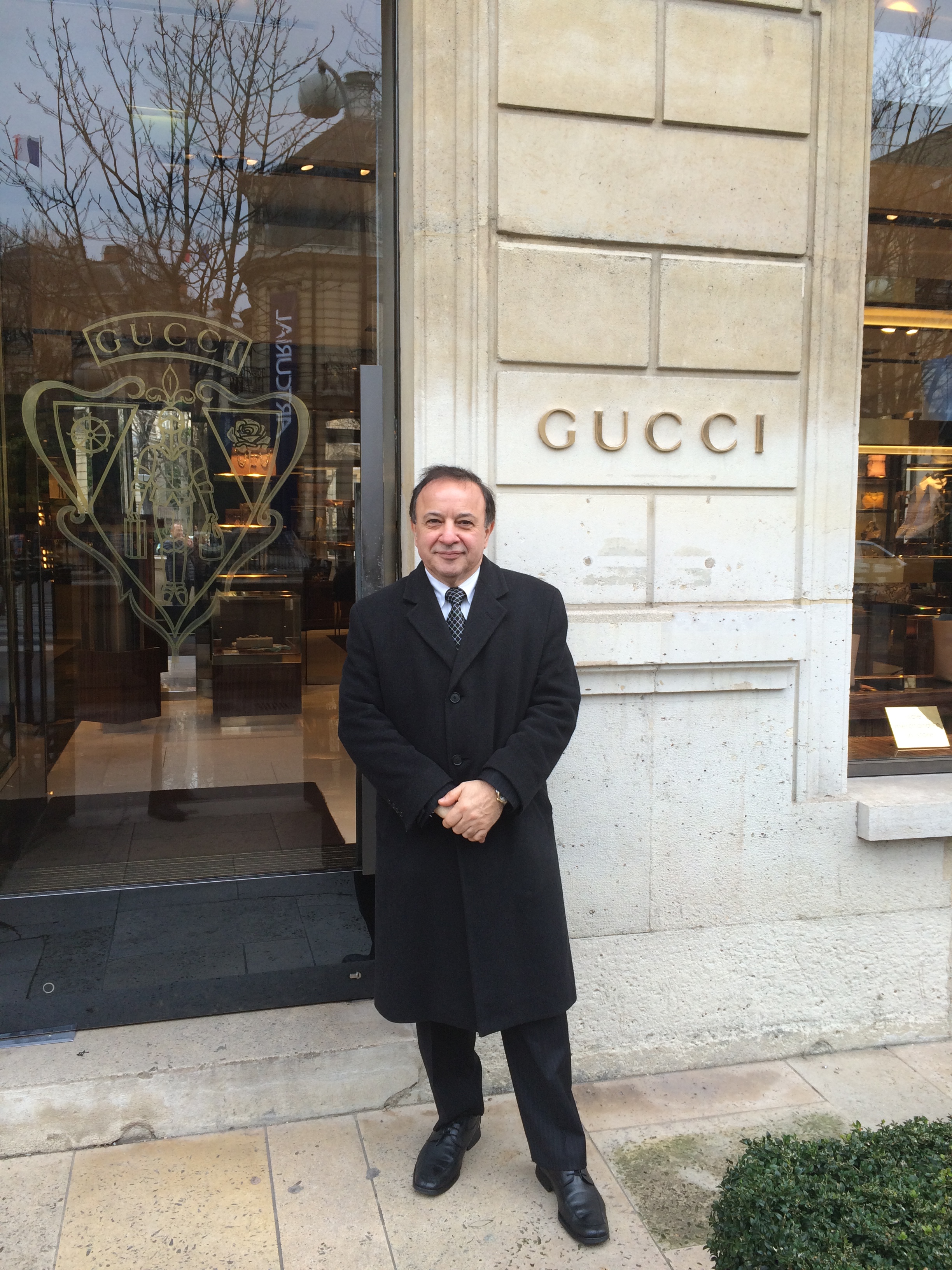 brand value has increased 126% to $3.3 trillion. In the last year alone, brand value has increased 14%.
This week's post summarizes the top 10 apparel, luxury, general retail category trends and extracts key research insights. I will end with some personal observations on the future technology driven evolution of brand value.
The Top 10 Apparel Brands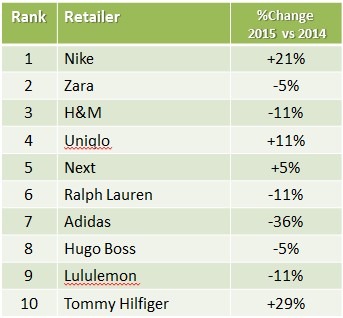 The value of apparel brands flattened in 2015 after a 29% rise the previous year. For the top 10 apparel retailers, brand value was up 0.1% to $99.7 billion.
"Fast-fashion retailers operated in the sweet spot for post-recession consumers - at the convergence of affordable style and convenience." Only four of the top 10 brands increased in value in 2015: Tommy Hilfiger, Nike, Uniqlo, and Next.
Apparel scores high in differentiation which is one of the key drivers of brand success. "Consumers choosing to buy on price alone declined from 13% to 6%, whereas the importance of the brand increased from 55% to 63%....Consumers are looking for the total brand experience."
The Top 10 Luxury Brands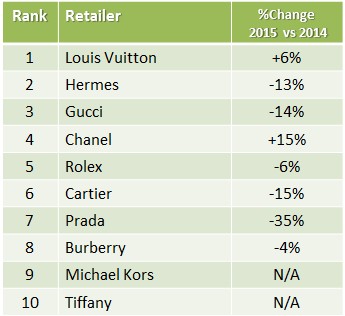 Out of the 13 categories tracked by BrandZ, luxury brands value declined the most after a 16% rise in 2014. For the top 10 luxury retailers, in 2015, brand value was down 6% to $104.5 billion. The economic slowdown in China, Russia, and Brazil were major contributors to the brands' performance.
Two other major trends are also impacting this sector:
Changing values and attitudes about consumption, particularly by millennials.
Limited efforts by the brands to reach a mass audience versus continued focus on exclusivity.
"Heritage will remain important. However, brands need to adjust for millennial consumers and their expectations of authenticity, individuality, creativity, and a higher purpose beyond consumptions."
Only two of the top 10 ten luxury brands increased in value in 2015: Chanel and Louis Vuitton. "Creating brand experiences that encourage the consumer to engage more in-store or online is becoming more important."
The Top 10 General Retail Brands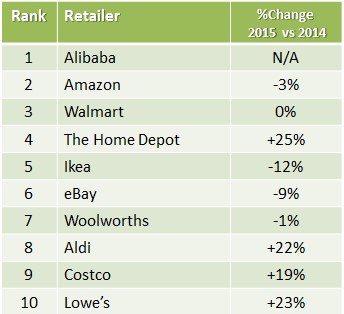 Driven by arrival of Alibaba, the general retail category grew 24% in 2015, tied with technology as the highest brand value growth sector for the year. Total brand value for the top 20 general retailers was $348.1 billion.
The top 2 most valuable brands currently do not have any physical stores. Online retailers make up more than half the retail top 10 brand value versus 14% in 2006.
"We're seeing retailer rationalization. Consumers are consolidating their shopping routines with fewer select retailers that are meeting broader needs. To succeed retailers need to build and sustain loyalty at a new level."
The churn in brand value continues and it is primarily impacting mainstream retailers. Almost half of the BrandZ retail top 20 brands have changed since the study was introduced 10 years ago.
"To remain in consideration, retailers need to personalize their offerings and service, improve convenience, and provide a compelling and differentiating brand experience....Big data will be critical....The social aspect of shopping will continue to be important....mobile will be critical, especially for location based apps."
Analyzing the Top 10 Retail Brands of 2015
"Consumers now view high quality products that offer good value for money as a basic entitlement. They scrutinize brands and favor those that protect the health of their customers and the planet. All these changes happened in the context of the other ubiquitous disruptor – technology. Technology transformed every brand in every category over the past decade – sometimes radically."
Retail as an industry is ripe for continued disruption. Major changes in how consumers interact with stores have been underway for the last 5 years. The consumer is now in charge of the retail shopping journey. Brand experience is as important as the product. Social media impact on retail is just getting started.
Building a strong brand, both at the personal and business level, is now a requirement for success. At the crossroads of future powerful brand value is a continuous focus on improved customer experiences, increasingly supported by technology.