Five Reasons FREITAG Epitomizes the Future of Retail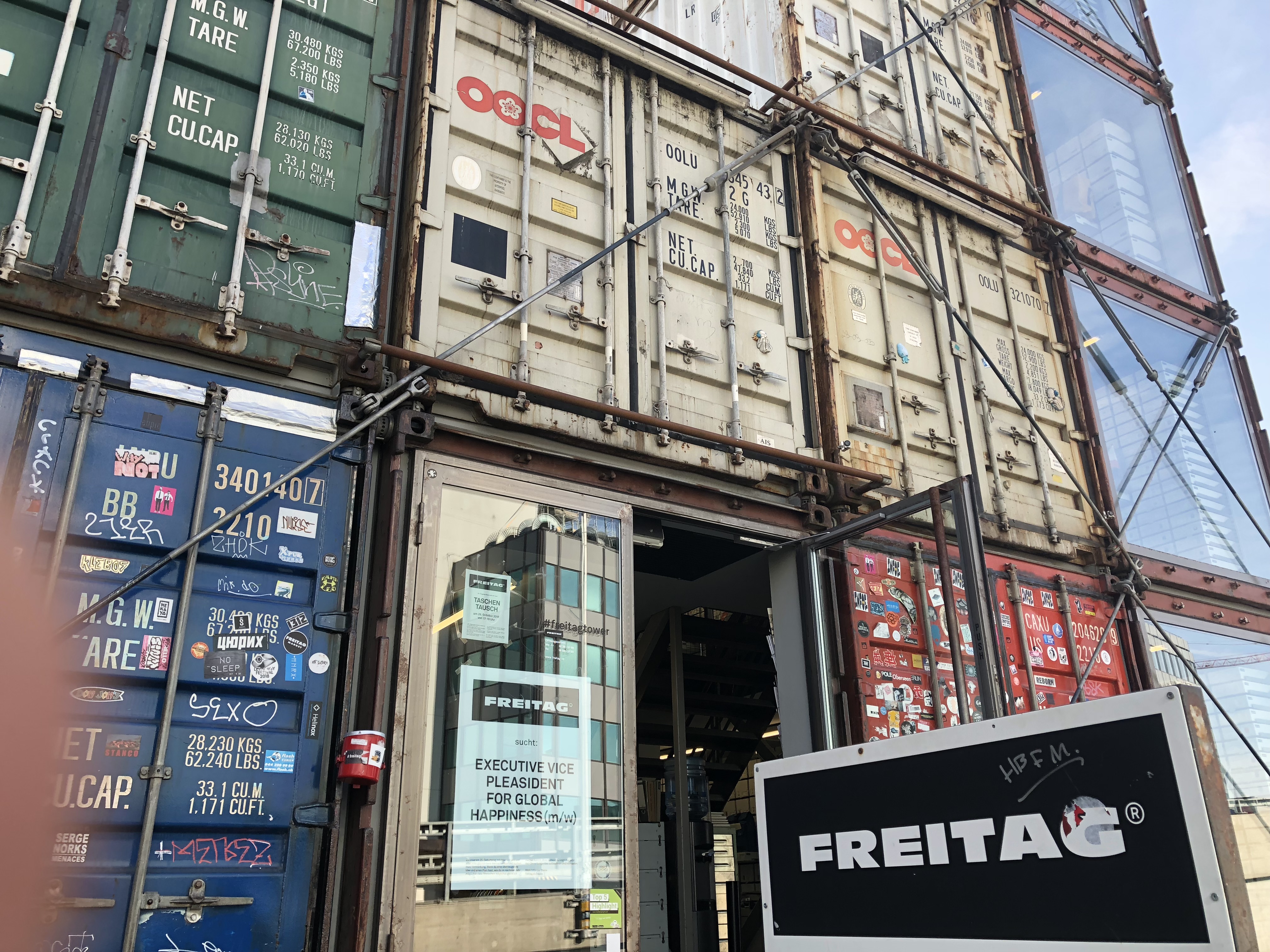 Retail inspiration can be found in every corner of the world and for this blog post we visit Switzerland. FREITAG is the quiet Zurich based fashion accessory brand selling over 300,000 of its unique products across the globe every year.
"In 1993 graphic designers Markus and Daniel Freitag were looking for a functional, water-repellent and robust bag to hold their creative work. Inspired by the multicolored heavy traffic that rumbled through the Zurich transit intersection in front of their flat, they developed a messenger bag from used truck tarpaulins, discarded bicycle inner tubes and recycled car seat belts." Their first core product became a designer bag with a conscience.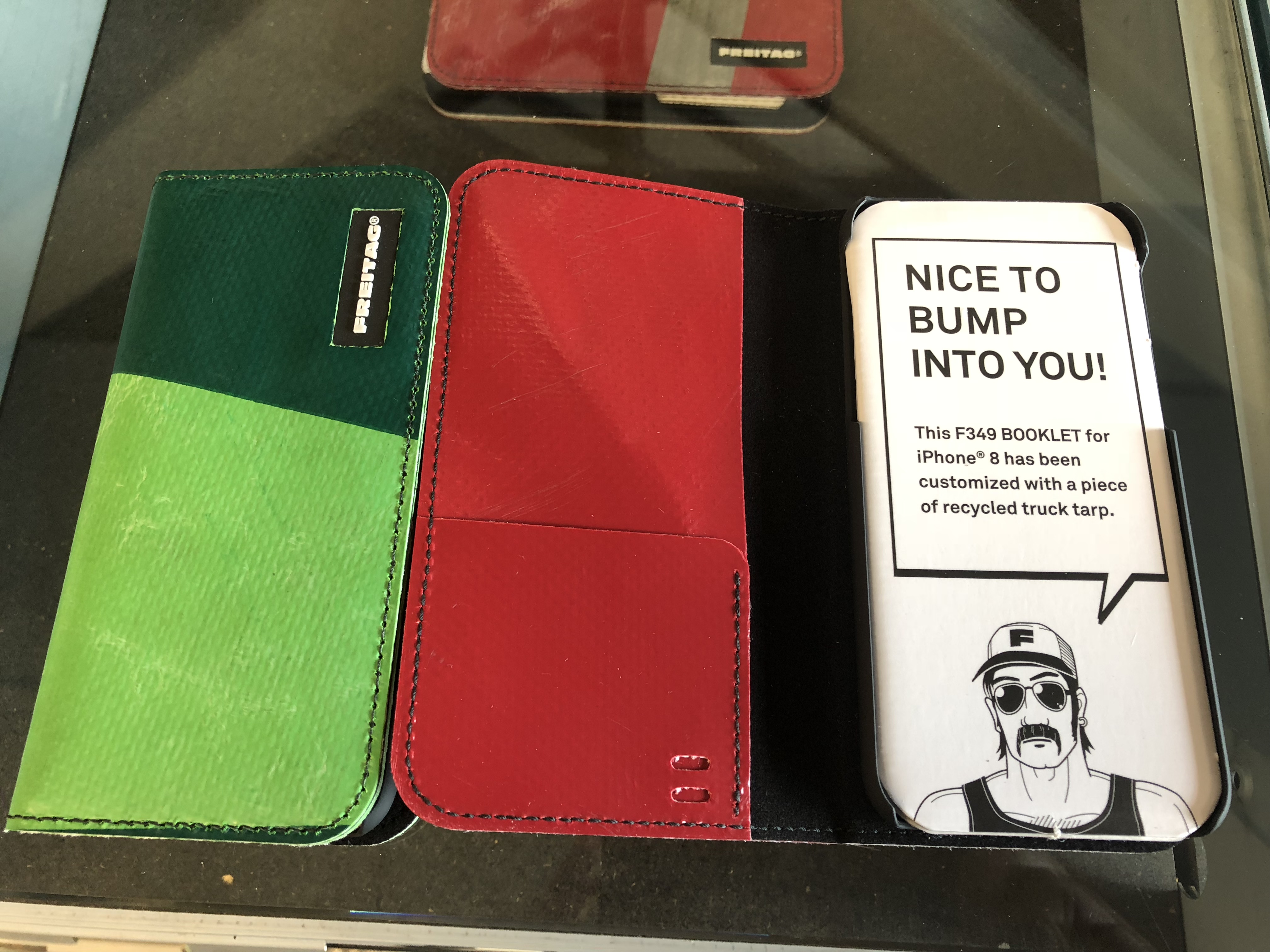 FREITAG products can now be found in 24 company owned retail stores as well as 400 resellers worldwide. From smartphone and laptop sleeves, backpacks, handbags and travel bags, over 5000 unique products can also be found in the online store.
Can you Spot the Next Truck Fashion Statement?
Due to weathering, truck tarps need to be replaced every five to eight years. The Freitag brothers' inspiration was to transform the tarp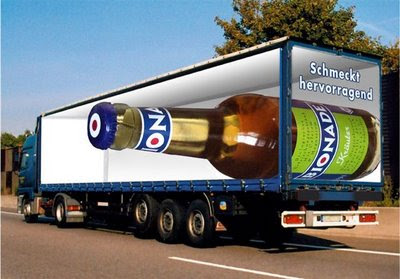 from all those colorful trucks on the road into sustainable practical fashion statements.
Every year, five tarp buyers, also known as truck spotters have to find nearly 500 tons of tarp across Europe with truck stops being a favorite spotting location. Once purchased, F-workers free the gigantic tarp monsters into R.I.P.s (Recycled Individual Products).
Secret ingredients go into the wash cycle of the now carved tarp fashion raw materials. Bag designers next craft one-of-a-kind designs using templates and cutters. Accessories such as bike inner tubes and recycled car seat belts complete the ensemble.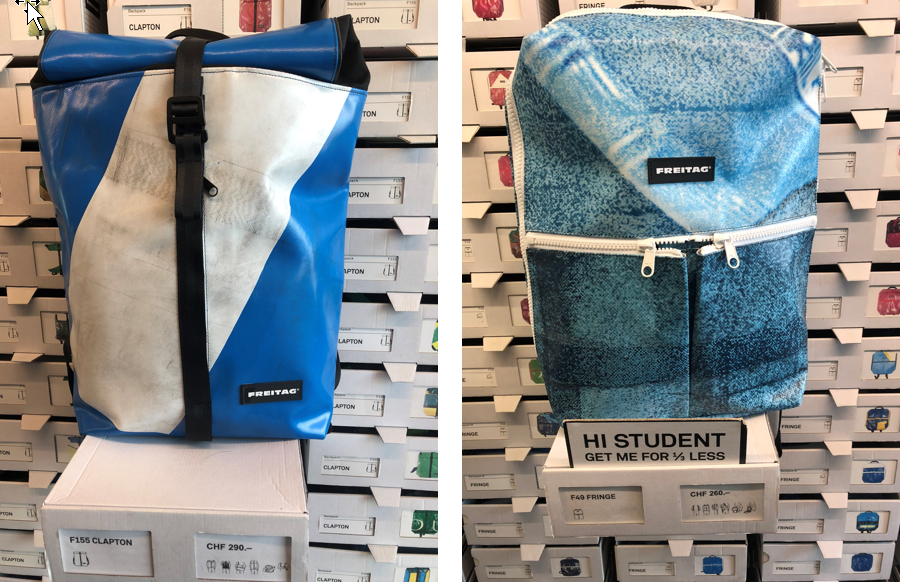 Today, only prototypes and test bags are sewn in the original F-actory. The final products for retail sales are sewn by partners in Switzerland, Czech Republic, Bulgaria, France, Portugal and Tunisia.
From Tarps to Biodegradable F-abric
Twenty years after the tarp idea, FREITAG created a new biodegradable material made of hemp and flax as well as Modal. The new fabric is grown from resources within a 2500-kilometer radius of Zurich, do not require excessive amounts of water, and use as few chemicals as possible during the cultivation process.
The Flagship Physical Store Makes a Sustainable Statement
The opening image of this blog post is the actual flagship store in Zurich. Overlooking the very busy railroad tracks very close to the main train station, it is a sustainable extension of the brand into the physical stores. Yes, the store is made from recycled shipping containers.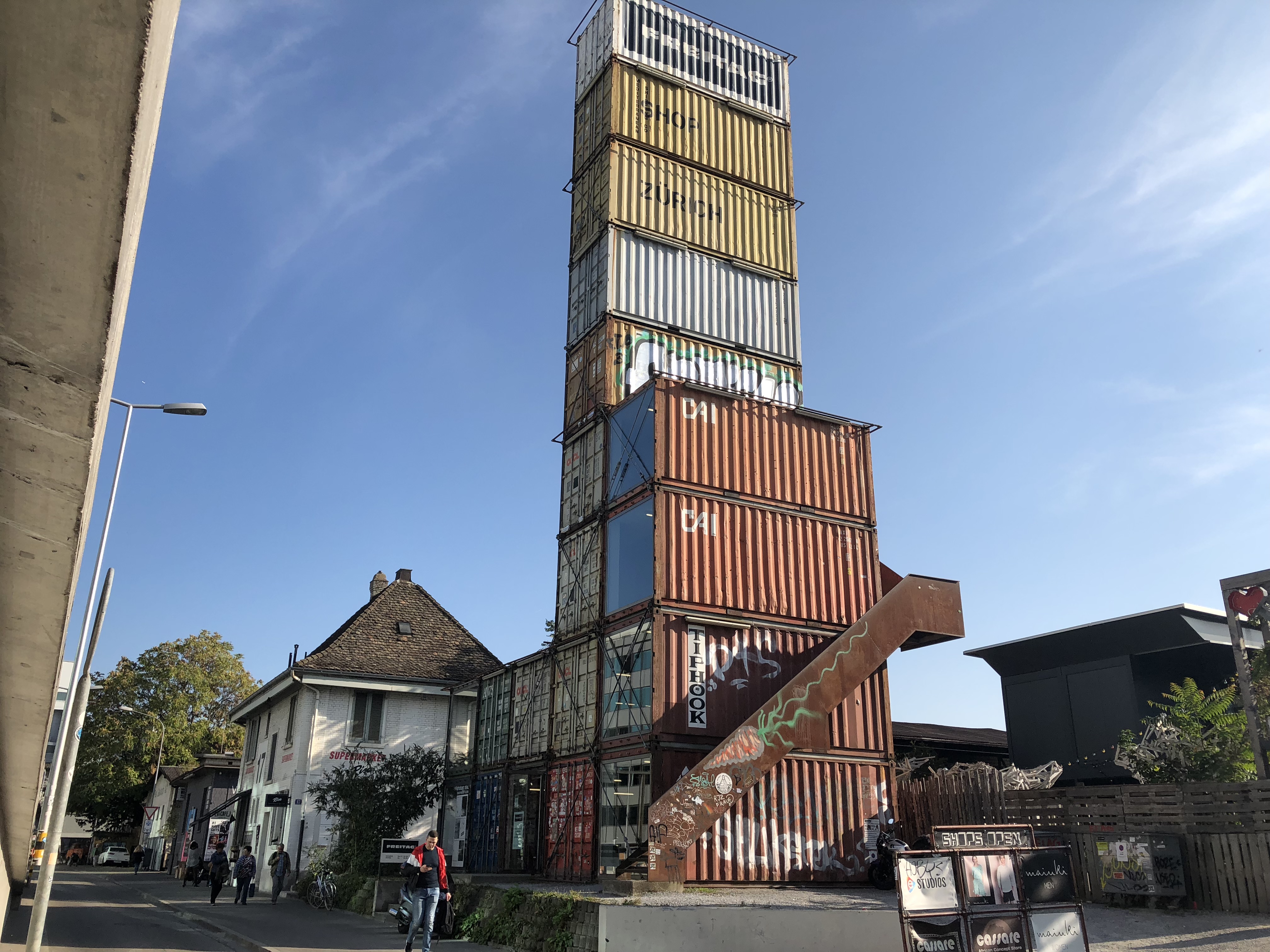 Each container contains a selection of various FREITAG products. Climb to the very top of the store, and it is an open observatory of Zurich.

Five Reasons FREITAG Epitomizes the Future of Retail
The visit to the Zurich store was a great reminder that on five levels, this Swiss brand epitomizes the future of retail.
Focus on sustainability - 93% of global consumers expect more of the brands they use to support social and environmental issues.
Each product being individualist and unique to the person using it - 1 in 4 consumers are willing to pay more to receive a personalized product or service.
The global reach of innovative brands in finding their market which is getting easier - The Internet of Things (IoT) market size for retail is set to exceed $30 billion by 2024. Markets will be global faster for differentiated cult brands.
Every day products around you, even those being discarded can be a source for a successful new business model.
Innovation needs to be continuous and evolving,
The World Needs More Brands with a Conscience
FREITAG which in German means Friday has developed a cult following around the world. From Manila in the Philippines, here is a video of the sustainable eclectic inspiring fashion brand that is the FREITAG retail story.